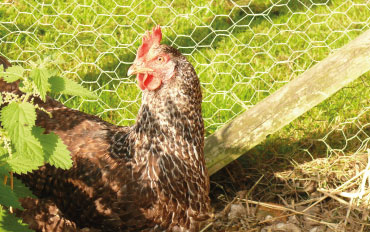 How to protect your birds from Avian Influenza
Avian influenza, also known as bird flu, mainly affects birds but can also affect humans and other mammals. If you keep poultry, whether commercially on a farm, rearing game birds or as pets in your garden, you should keep a close watch on them for signs of disease and maintain good biosecurity at all times. Poultry includes chickens, ducks, turkeys, geese, pigeons (bred for meat), partridge, quail, guinea fowl and pheasants.
On 3 December 2020, after a rise in new bird flu cases, the Department for Environment, Food & Rural Affairs (DEFRA) announced new housing measures to help protect poultry and captive birds which will come into force on 14 December 2020. From this day forward, it will be a legal requirement for all bird keepers to keep their birds indoors and to follow strict biosecurity measures in order to limit the spread of and eradicate the disease. Not only this, but increasing biosecurity will improve overall flock health, productivity and profitability, as limiting the spread of the disease will cut the costs of disease treatment and reduce your losses.
With several positive cases of avian influenza in wild birds across the UK and seven cases in poultry or other captive birds being confirmed in North Yorkshire, Leicestershire, Gloucestershire, Cheshire, Kent and Herefordshire, the time to act is now.
As well as ensuring your birds are kept indoors to limit the spread of avian influenza, the biosecurity measures laid out by DEFRA require you to keep wild birds, dogs, cats, rodents and other livestock out of poultry buildings. Whether you are looking for wipes with an anti-bacterial additive to keep surfaces clean, bird netting and wire panels to keep your birds enclosed and safe or barbed wire and electric fencing to keep wild birds out, Suregreen have got you covered. Shop online today or get in touch to find out more about how we can help you protect your birds.
You can find out more about the biosecurity measures required by DEFRA here.