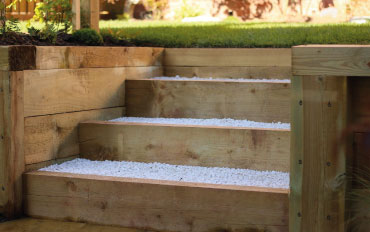 Building Garden Steps Using Railway Sleepers
Timber railway sleepers can be used for a wide range of gardening and landscaping applications. It comes as no surprise that garden steps are a popular use for sleepers, as they are easy to install, long-lasting and give an excellent rustic feel to your garden. At Suregreen, we supply a range of sleepers, including:
• Green Treated Railway Sleepers
• Brown Treated Railway Sleepers
• Charred Brushwood Railway Sleepers
• Hardwood Oak Railway Sleepers
Whether you're looking to create a few steps in your garden or a hillside flight of stairs, we've got a few tips to help you along the way!
Tip 1: Use concrete or wooden stakes to fix the sleepers into the ground
The most common ways to fix your sleeper steps into place are to either concrete them in or drive wooden stakes into the ground and then fix the sleepers to the stakes. This comes down to a mixture between personal preference and also the ground you are building in. Concrete is better for use on soft or stony ground, whereas wooden stakes are often sufficient to hold the sleepers in place on harder ground.
Tip 2: Attach chicken wire or sprinkle coarse grit over the surface to avoid slipping
It is a good idea to improve the grip of your sleeper steps, as wood can become quite slippery when damp, particularly in shady areas that do not see much sunlight. To avoid slipping, it is recommended to either sprinkle coarse grit over the surface of the sleepers, or staple chicken wire to the top face of the sleeper.
Tip 3: If your steps are deep, fill the space with shingle, bark or chippings
If your steps are deep and you do not wish to lay additional sleepers, fill the space in between with shingle, stones or chippings, and compact well so that it sits level with the top of the sleeper. This can also help to ensure that the steps are not slippery when damp and can further improve the aesthetics of your garden.
Need a little inspiration before you start? Check out the projects below using railway sleepers to build garden steps!
You may also find the following ironmongery products useful: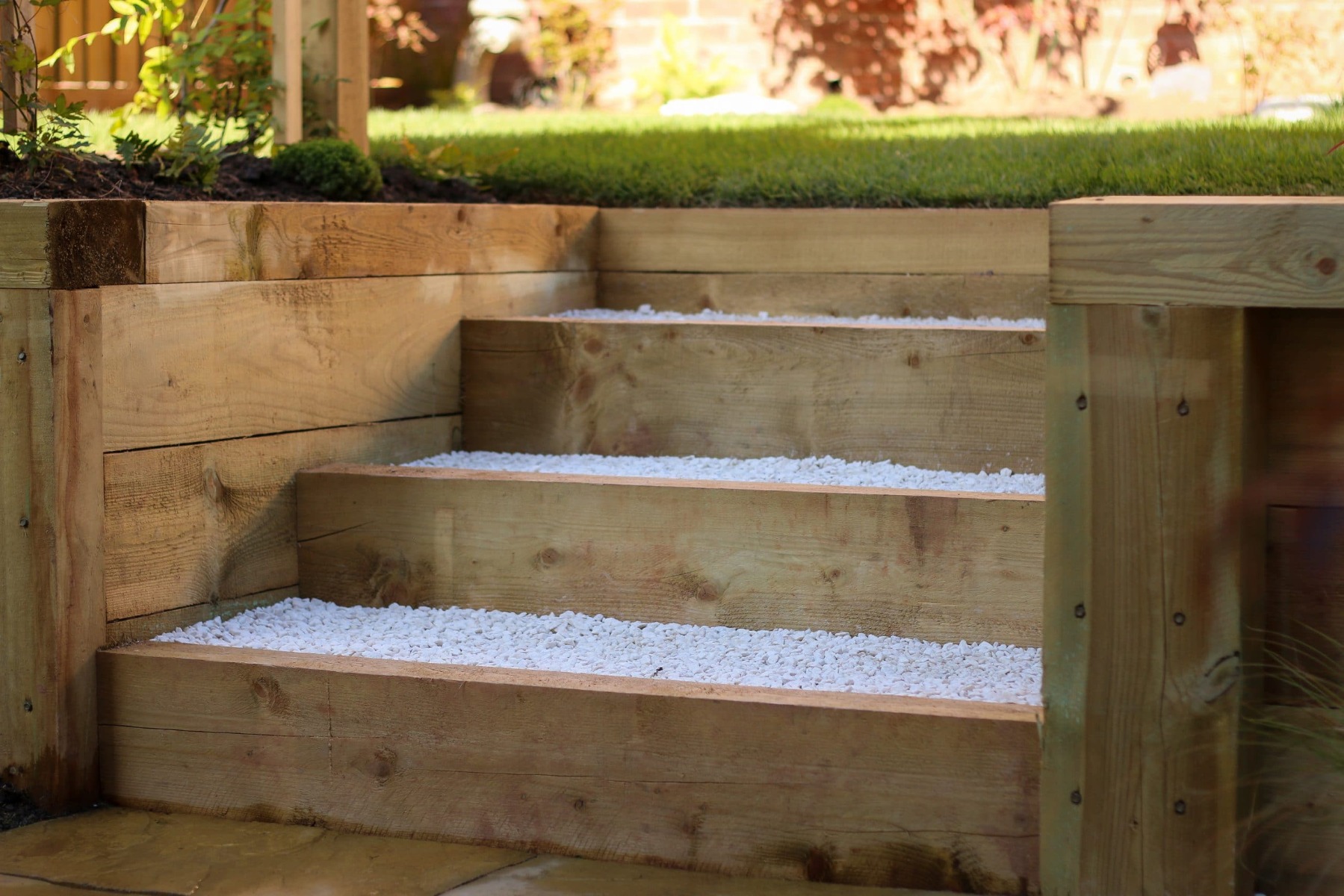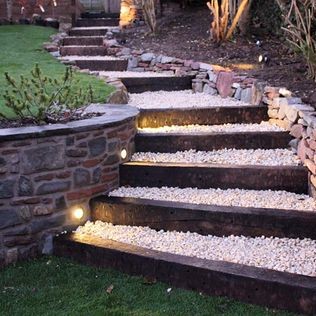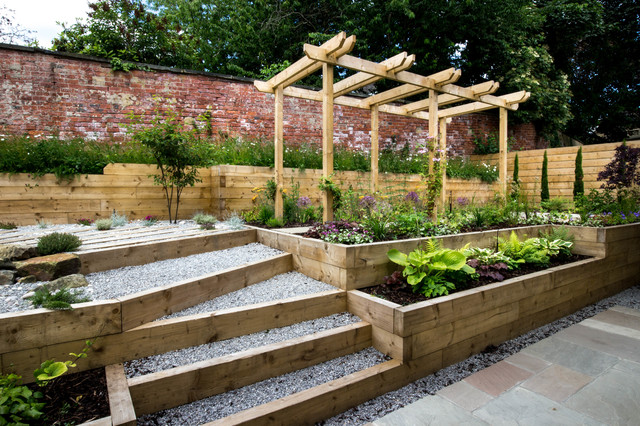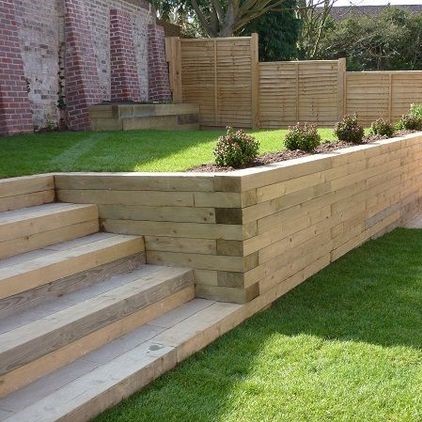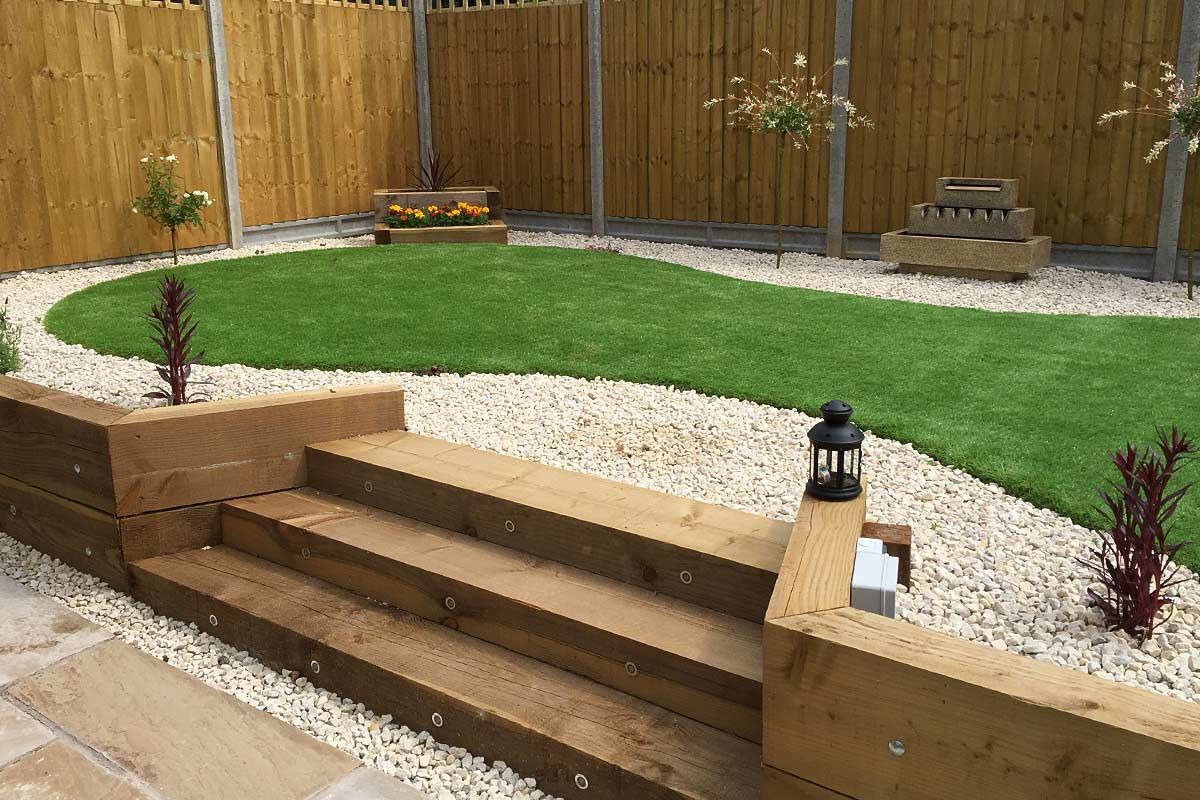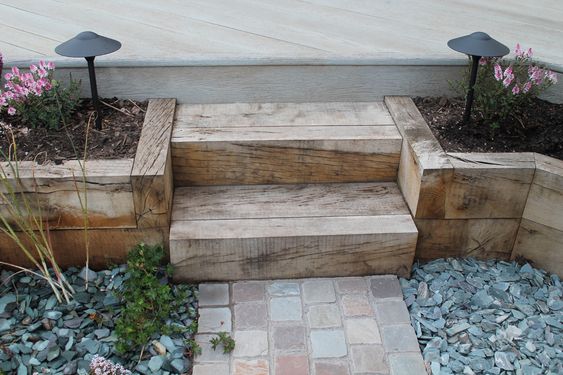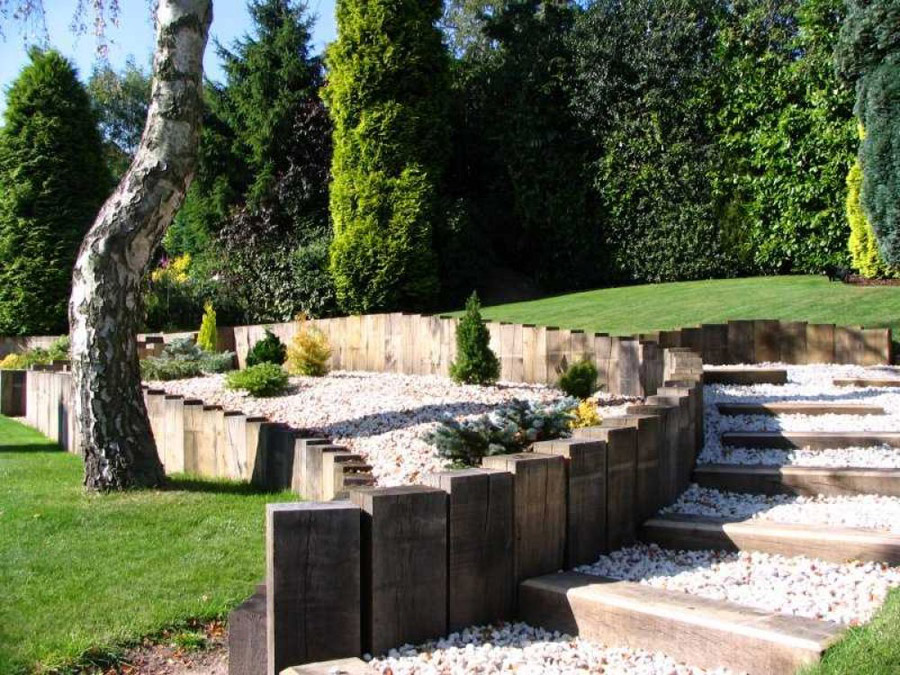 Good luck with your sleeper steps and be sure to send us pictures of your finished project!