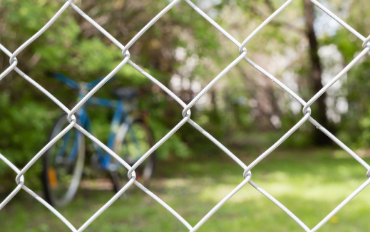 Choosing the Right Type of Wire Fencing
Wire fencing is as flexible as it is secure. For commercial uses, on residential property, in agriculture and more, wire fencing provides a cost-effective and simple solution that meets a wide range of security and safety needs. Just as effective as keeping unwanted guests out of a premises as it is at keeping livestock in, wire fencing is strong, durable and low maintenance. It also provides plenty of choice, with different options available to suit specific requirements.
Let's take a look at the main types:
Welded Wire Mesh Rolls
In many respects, welded mesh rolls have become the default wire fencing option for their versatility and simplicity. They can be described as the pre-fab option of the wire fencing world – a roll of mesh, some fence posts and clips and you have the essential basics you need to throw up a fence in no time at all. The galvanised finish means these fences are corrosion-resistant and long-lasting in all weather conditions. Wire mesh rolls are available in different heights, widths, apertures and wire thicknesses, PVC finish as well, providing different options in terms of strength, enclosure and deterrent. This variety means that it's perfectly common to see mesh used everywhere from back gardens to industrial complexes, for everything from keeping pets contained safely to on-premise security.
Welded Wire Panels
Wire mesh panels are manufactured in a similar way to mesh rolls, providing a ready-made galvanised steel structure ready for rapid erection. The main advantage is that mesh panels are semi-rigid, providing additional strength. Some people also find the panels easier to manage, making them popular with certain types of larger installations, such as industrial and commercial premises. As well as galvanised versions, PVC-coated wire panels are also common. As these panels are galvanised before being coated in green PVC, there is a double layer of protection, as well as a smooth finish, meaning there are no sharp edges or barbs on the final fence. This ensures it is safer to use around children or animals.
Wire Netting
Often known as chicken wire, wire netting is a flexible option with distinctive hexagonal wound holes. Not as robust as wire mesh, netting is a cheaper option and is therefore a popular choice in domestic use and on small holdings. It is great for keeping chickens and rabbits in their enclosures and for protecting precious berries from birds. As with mesh, netting is available in galvanised and PVC-coated versions for durability.
Barbed Wire
The sharp barbs on this wire make a superb deterrent both to people and to livestock, which is why it is widely used in security and in agriculture. For security purposes, barbed wire is often run on top of other types of fences to put people off trying to climb over. Full barbed wire fences are more common when enclosing livestock, as they don't have the same ability to climb between threads as people do.
Straining Line Wire
Straining line can be described as barbed wire without the barbs – basically just plain steel wire. While it can be used to create fences by running multiple threads, its most common use is at the top of fences to hold them taut and straight by being put under high tension.