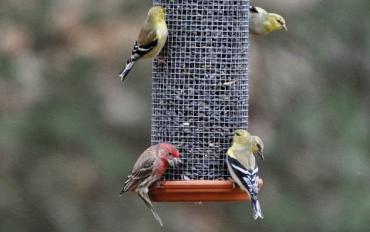 DIY Bird Feeder Ideas | How to Make a Bird Feeder
Although winter feeding benefits birds most, it's important to feed the birds in your garden all year round. Food shortages can occur at any time of year, so feeding all year round will give them a better chance of survival. The less time adult birds need to spend foraging for food, the more energy they can give to feeding and protecting their young. Adding a homemade bird feeder is also a great way to give your garden a colourful boost, providing you with the opportunity to observe the wonders of nature - so it really is a win-win situation.
To help you out, we've rounded up our favourite DIY bird feeder ideas that you can use as inspiration for your own creation:
1. Ground Bird Feeder / Hanging Tray Bird Feeder
Use a mixture of ground feeders and hanging feeders to cater for a wider variety of birds. Whether you plan to hang your feeder on a tree using rope or place your feeder on the ground, our fine mesh is suitable to hold a wide range of bird feed.
2. Sunflower Tower Bird Feeder
Use our 13mm wire mesh and two terracotta saucers to make a sunflower tower this spring. Sunflower seeds will attract a variety of garden birds in the UK, including finches, sparrows, nuthatches and tits. Find out how to make your own sunflower tower bird feeder at The Garden Roof Coop!
3. Citrus Cup Bird Feeder
Make use of your leftover orange or lemon rind by turning it into a hanging bird feeder. This simple feeder is quick and easy to make, suitable for the whole family to enjoy and while it won't last long, it is a great way to brighten up your garden or add colour to tree branches. It's also a fun way to get the kids involved and learn about how they can help nature. Find out how to make your own citrus cup bird feeder at Mama Papa Bubba!
4. Chicken Wire Suet Bird Feeder
Use our galvanised chicken wire to create a simple-to-make suet holder. Suet feeders are easy to maintain, require minimal cleaning and are easily refilled to give your birds a much needed nutritional treat all year round. Find out how to make your own suet feeder at Dukes and Duchesses!
5. Acorn Bird Feeder
Add some personality to your garden with an acorn-shaped feeder using our 13mm wire mesh.
Find out how to make your own acorn bird feeder at Tried and True!
6. Fat Balls Bird Feeder
Fat balls are a really easy way to encourage birds into your garden. Simply mix one part lard with two parts bird seed and mould into shape. Push a loop of string into the middle and you're good to go! If you're feeling creative, why not try adding raisins, peanuts or grated cheese to your fat balls?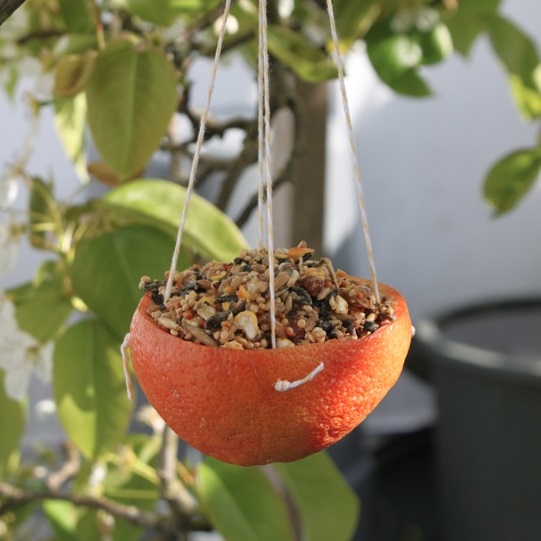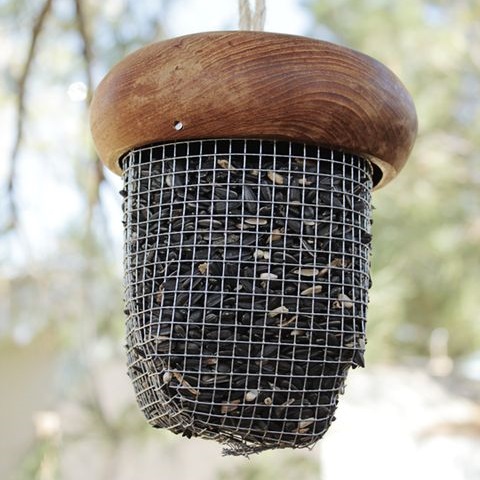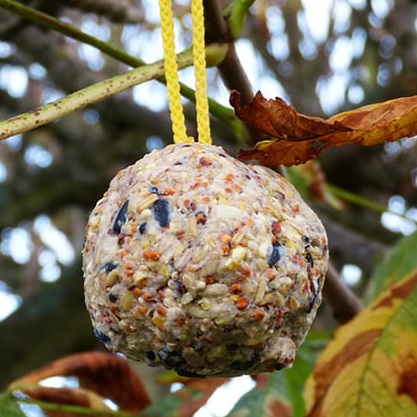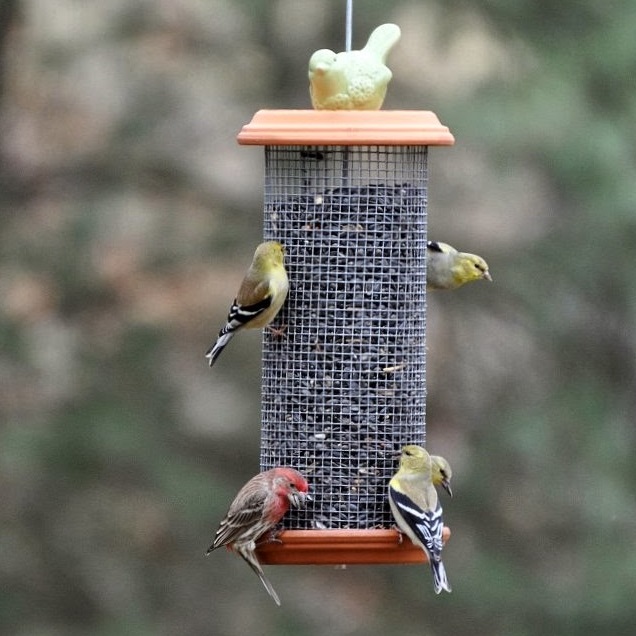 Photos/Inspiration: Pinterest, RSPB, Dukes and Duchesses, Tried and True, The Garden Roof Coop and Mama Papa Bubba.