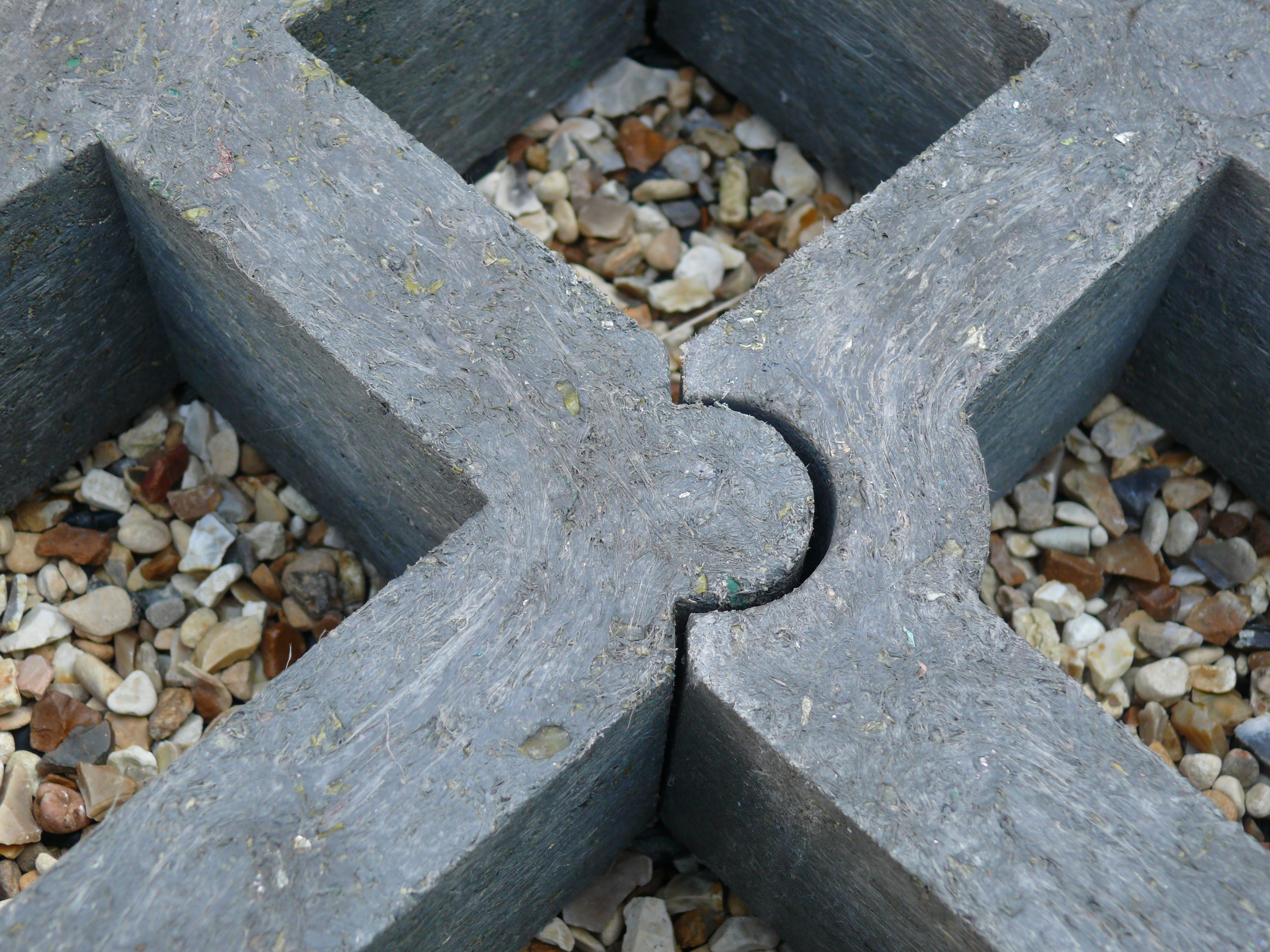 Truckgrid Max Product Data Sheet
Our heaviest-duty permeable ground reinforcement solution
When installed correctly, Truckgrid-Max plastic grids will provide a hard-wearing, robust, permeable and free-draining surface that has a long expected lifetime. It is manufactured using 100% recycled plastics and has a non-slip surface which is a benefit when it is installed on an incline.
Truckgrid-Max has many features to ensure that it will be a strong, long-lasting, stable product suitable for the designed traffic load.
Download Truck Grid Max Product Data Sheet
---
These include:
UV-stabilisation to stop degradation by sunlight
Capability to withstand movements and loadings of cars, vans, trucks, dustcarts, cranes, HGVs, cherry pickers and forklifts
Plastic selection to allow use in cold temperatures (as some plastic will become fragile when cold)
An open structure to allow unhindered water permeability
Can have either a grassed or gravel finish
A paver profile design to offer maximum support and stability from either a gravel or a grass root structure
Truckgrid-Max porous plastic paving grids have been designed to meet the demands laid down by local government regarding flood alleviation and SuDS (Sustainable Urban Drainage Systems) requirements. Truckgrid-Max pavers provide a porous/permeable pavement gravel surface that allows rainwater/flood water to infiltrate through the paver and material into the subgrade below. Truckgrid-Max can be used as, or part of, a SuDS source control system.
Please see our installation and design guidance for further information. Full product leaflet available below.
---
Product Details
| | | | | | |
| --- | --- | --- | --- | --- | --- |
| Product | Dimensions (L x W x D) | Grids per m² | Weightper m² | Material | Colour |
| Truckgrid-Max | 600 x 400 x 80mm | 4.17 | 9kg | Recycled Plastic | Grey |
To purchase Truckgrid-Max or any other Suregreen permeable pavers please visit our shop section of the website or click here - Suregreen permeable pavers
Recommended Products
Grass Seed
SKU: 990059-990066
Weight: 13kg-20kg
Blend: Three Perennial Ryegrass
Coverage: 50g/m2