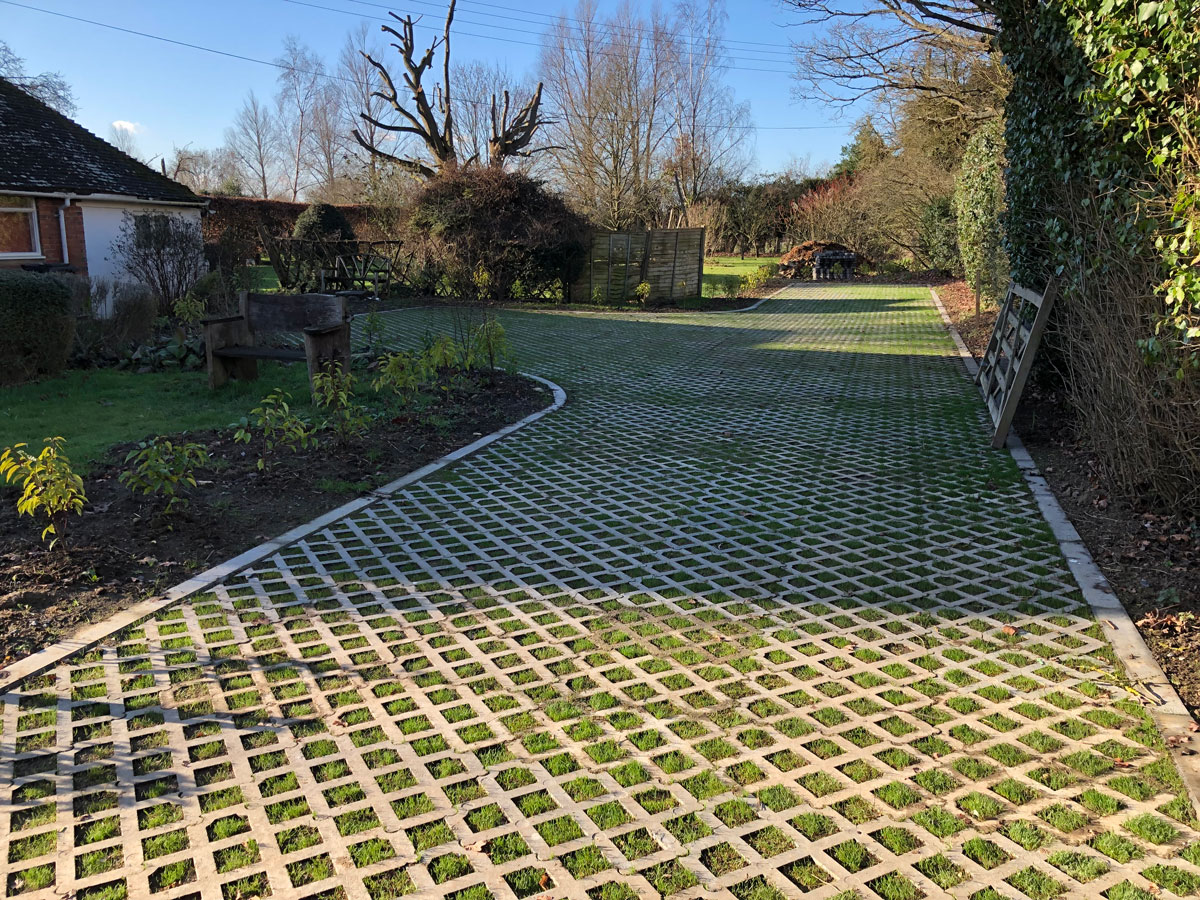 Truckgrid-Max Emergency Access Route - Headcorn, Kent
Truckgrid - Case Study
View Truckgrid Max Technical Documents
Challenge
Our client had recently bought a cottage situated next to a local church. As part of the conditions of the purchase, they had to provide an access route to the church for HGV vehicles in case of maintenance. They also needed to provide a fire emergency access to the rear of the church as well as their own property, and there needed to be a turning hammerhead. The access route needed to be fully permeable and have a grass finish to blend in with the surrounding area.
Solution
Truckgrid-Max permeable pavers were chosen to meet all of these requirements. This ground reinforcement solution is made from 100% recycled plastics and is an alternative to concrete. It has a non-slip surface, is strong, long-lasting and suitable for the client's required traffic load as it can support HGVs and emergency vehicles.
Following our Truckgrid-Max grass finish installation guide, a fully robust and hardworking surface was created which would be able to cope with the loadings imposed by HGV vehicles.
Benefits
Using this solution, our client was able to meet the local planning conditions without needing extra drainage and without creating further water runoff. The grass finish is in-keeping with surroundings and using permeable pavers such as Truckgrid-Max reduced the overall expected costs.
Recommended Products
Grass Seed
SKU: 990059-990066
Weight: 13kg-20kg
Blend: Three Perennial Ryegrass
Coverage: 50g/m2