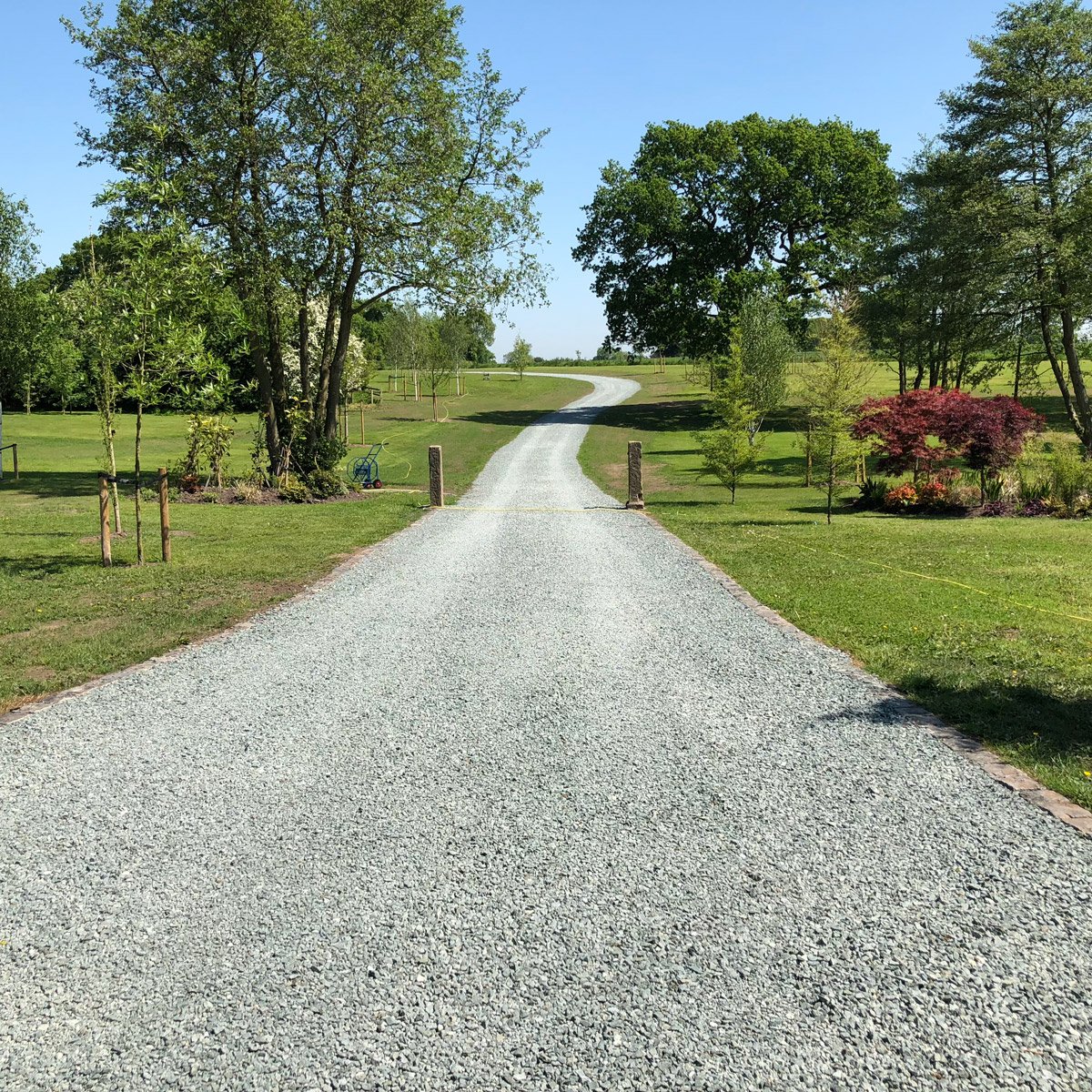 PP50 Driveway - Beeston, Cheshire
Permeable Driveways Pavers - Case Study
View PP50 Technical Documents
Challenge
Our client in Cheshire needed a new driveway that not only would be able to take farm traffic but would also be long-lasting and attractive to the eye.
It needed to be able to save considerable costs, avoiding expensive additional drainage overheads that such a long driveway would have incurred.
At the same time, conditions of planning had been that the new driveway would comply with the latest Sustainable (urban) Drainage Systems.
Solution
PP50 plastic permeable gravel grids were chosen to meet the requirements of the client. A fully permeable, hard-working, resilient and eye-catching drive was created and finished using a mixed size angular gravel.
Benefits
The driveway met planning demands, is now able to easily withstand movements by farm machinery, and at the same time is aesthetically pleasing.
The overall costs were lower than if conventional tarmac or concrete had been used, especially due to the savings made regarding extra drainage that would have been needed.
The gravel finish helped also with planning as it was considered to more in keeping with surroundings and the local environment.