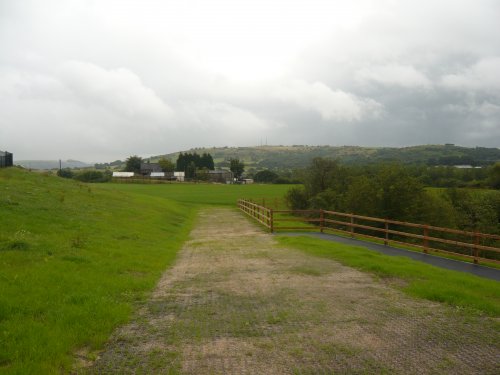 PP40 Emergency Access Route - Greater Manchester
Emergency Access Roads - Case Study
View PP40 Technical Documents
Challenge
Due to HSE (Health & Safety Executive) guidelines, the construction of a sports and playing field at a school in Hyde near Manchester needed an ambulance emergency access route to be built. The road needed to cope with a slope of 8% and regular pedestrian traffic and needed to conform with the latest SuDS regulations, meaning it had to be fully permeable and not contribute to water runoff. It needed to blend in with the surrounding landscape, so a grass finish was essential.
Solution
The Suregreen PP40 Porous Paver with a grass finish was chosen. The road was constructed using fully permeable materials and to a specification that would enable it to cope with the passage of an ambulance at speed. It also needed to manage frequent pedestrian traffic - and all at the same as keeping a grass finish. The PP40 was also chosen over other pavers due to its integral ground spikes, helping to prevent possible dislodgement that could occur due to the slope. The open structure of the paver also allows strong entanglement of the grass to give it extra stability. The entire installation was completed over several days.
Benefits
The school now has an ambulance emergency access route - hopefully never required - that they can rely on if needed. The route is fully permeable and will not add to water runoff, meaning no extra drainage was required and avoiding additional drainage costs. For its everyday use, it can be used safely by the pupils of the school in most weather conditions. When the grass has regrown fully and entangled with the PP40, it will have an appearance of a landscaped grass area meaning it will conform to the local demands for natural areas.
Recommended Products
Grass Seed
SKU: 990059-990066
Weight: 13kg-20kg
Blend: Three Perennial Ryegrass
Coverage: 50g/m2