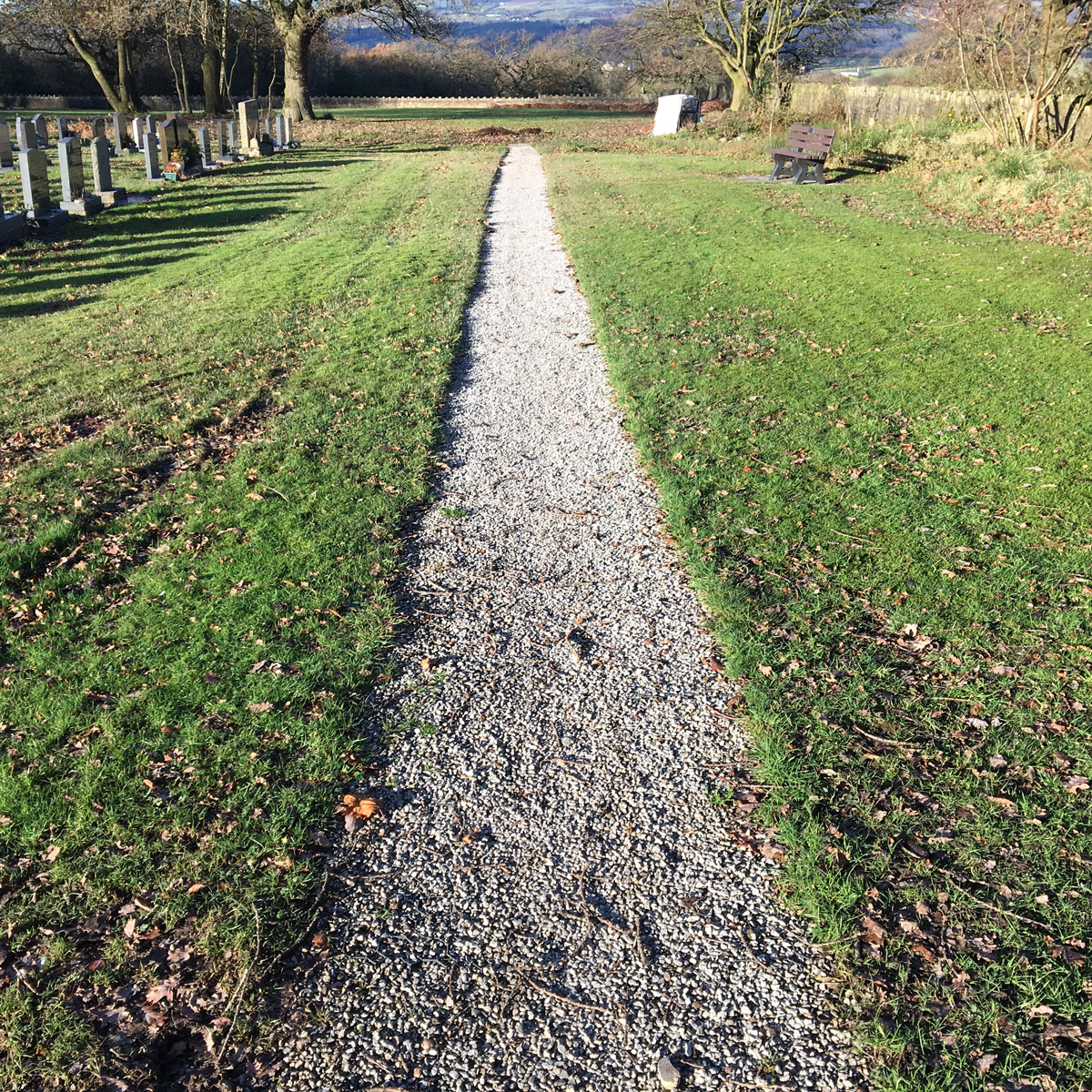 PP40 Disabled and Pedestrian Access, Blackburn
Permeable Path - Case Study
View PP40 Technical Documents
Challenge
St Peters Church had released new consecrated ground for burials at the church, but it lacked access paths. They needed a path that would allow access all year round in all but the worst weather conditions.
It was also required to be comfortably used by often elderly parishioners and wheelchair users. As well as being user-friendly, it needed to be in keeping with the local surroundings, as well as self-draining to minimise disturbance to the land.
Solution
PP40 permeable paving was chosen to meet the requirements of the client. A fully porous, robust and durable surface was generated and finished using a mixed size angular gravel.
Benefits
The Church and its parishioners now have a pathway that allows for easy movement both on foot and in wheelchairs. This access is all year round, enabling them to visit their loved ones.
The correct sized gravel is contained within the gravel grid and locks into itself, producing a stable surface which is firm enough for smooth wheelchair movements. Installation costs & disturbance were kept to a minimum due to the free-draining nature of the installed PP40 and is virtually maintenance-free.