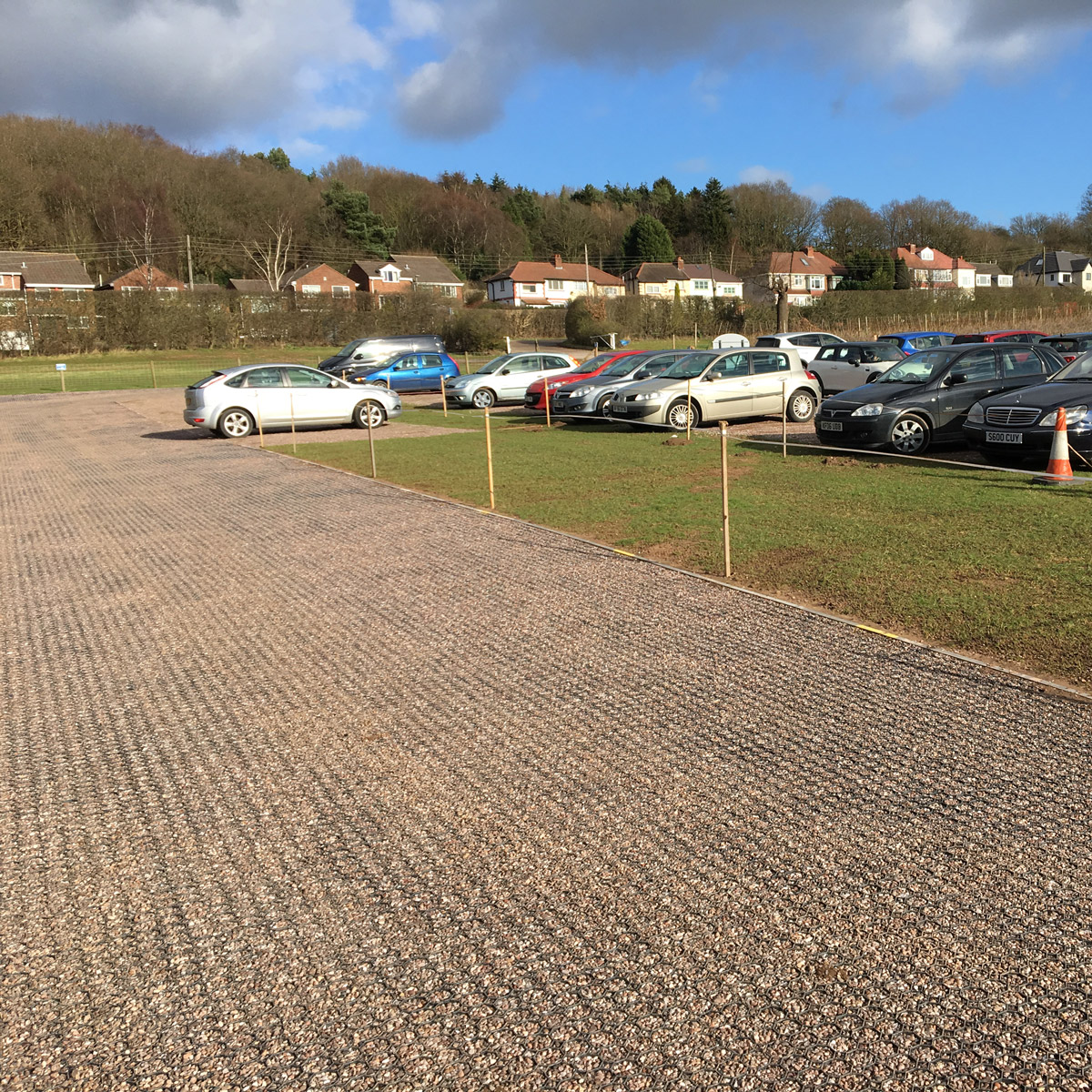 PP40 Car Park - Hints, Tamworth
Car Parking Mesh For grass - Case Study
View PP40 Technical Documents
Challenge
Manor Farm is busy producing fruits almost all year round. The owners wanted to expand and attract more people to the farm, particularly during the colder months. So, after listening to their customers, a family-run café was built.
The farm didn't have a purpose-built car park which would cater to the new customers all year round, so they required one that would have little maintenance, would not contribute to flooding and would keep drainage overheads to almost no cost at all.
Solution
PP40 permeable pavers with a gravel fill were chosen to meet these requirements. Following our PP40 design guidelines, a fully permeable, robust durable and hardworking surface was generated and finished using a mixed size angular gravel.
Benefits
The Manor shop and new café can now be open all year round as there is plentiful car parking for all weather conditions.
The car park has allowed a new influx of customer to visit the farm and business is going from strength to strength. The car park is virtually maintenance-free, enabling the staff to be employed on other duties.
It's also suitable for wheelchair movements as the grids have been designed to help gravel lock into place, producing a stable and locked surface.
Our design guidelines, available in our Technical Documents section, comply with the latest government guidelines regarding drainage and flood prevention (SuDS).