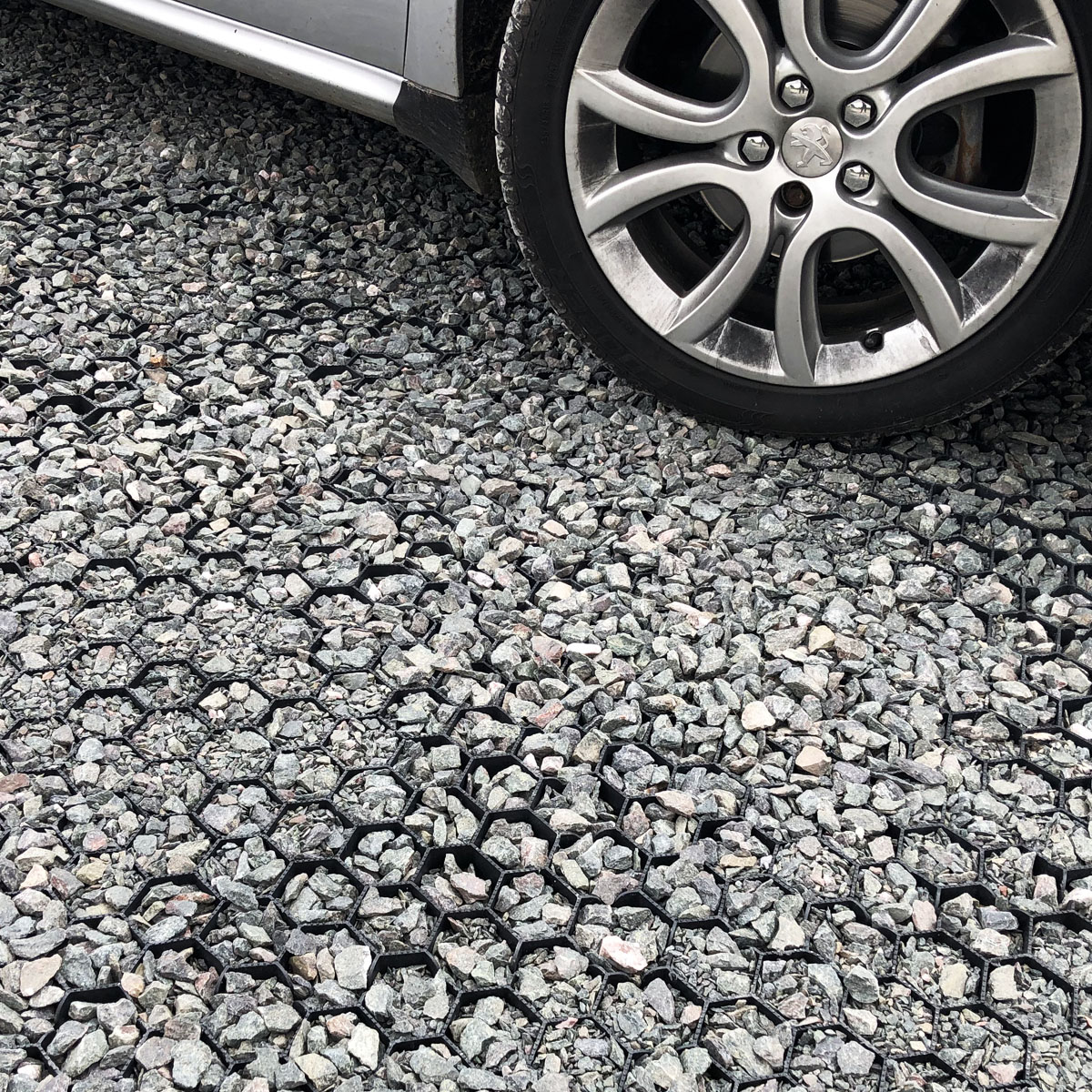 PP40 & PP25 Gravel Car Parking & Walkway - Kinoulton
Gravel Car Park - Case Study
Project: Gravel Car Parking & Pedestrian WalkwaysClient: With... Chocolate LtdLocation: Kinoulton, NottinghamProducts: PP25 & PP40 Permeable Paving
Issue
With... Chocolate Ltd are a start-up business with bespoke premises built on land in Kinoulton. One of the planning requirements for the development was that all parking and pedestrian access had to fully comply to the latest requirements to site drainage and did not add to surface water runoff. The solution chosen needed to be fully permeable, pleasing to the eye and able to handle the demands of all year-round use. Also, the solution needed to keep costs to acceptable levels.
Solution
PP25 permeable gravel grids was chosen for the pedestrian areas and PP40 permeable paving grids for the car parking areas. The PP25 & PP40 gravel grid are specially designed to be suitable for all year use with gravel. They are also both made from selected plastics that remain usable in cold or hot weather. All installation and construction were done following the freely available guidelines from Suregreen.
Benefits
The client now has fully permeable car parking and pedestrian areas that can be used all year round and are expected to have a lifetime of 20 year plus. The PP40 & PP25 gravel grids form a part of a fully integrated works programme that meet government guidelines relating to drainage. Also using PP25 only for the pedestrian areas has proven to be a very good cost reducing benefit.