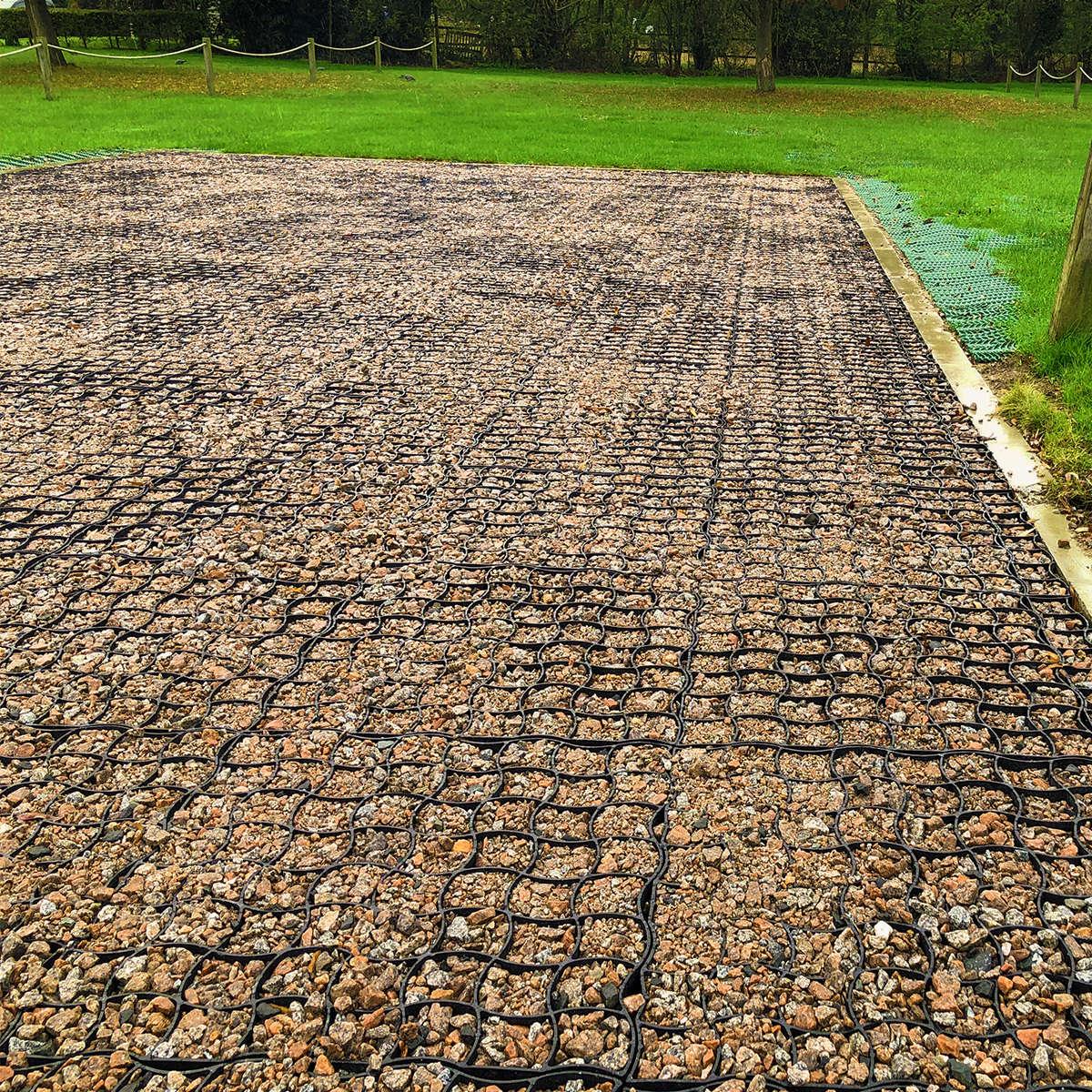 GR14 & PP50 Car Parking - Notcutts Garden Centre, St Albans
Project: 2034m2 Overflow Grass Parking
Client: Notcutts Garden Centre
Location: St Albans
Contractor: Southern Landscape and Construction Ltd
Products: GR14 Grass Reinforcement & PP50 Permeable Paving
Specification and Installation Guides: PP50 and GR14
Issue
Notcutts Garden Centre in St, Albans is a busy attraction throughout the year. At Christmas time it can get especially busy. As the store is in a built-up area parking capacity at peak visitor times has been found to be painfully short. A section of a grassed landscaped area within the nursery grounds was proposed to be converted into extra parking. The area also posed extra issues because of access issues and ground conditions. The area proposed also needed to be accessible throughout the cooler wetter months as required. Lastly, it was very important that as much grass as possible was kept meeting local planning controls.
Solution
To allow the proposed area to be become parking, a solution was needed that was fully permeable to meet latest regulations and was in keeping with local strict planning controls regarding green land retention. After looking at many options and designs from various manufacturers Notcutts chose Suregreen GR14 and PP50 as the solution. The GR14 was installed for the parking bays and the PP50 permeable plastic paving for the hardworking access routes to the parking bays,
Benefits
Notcutts Garden Centre at St Albans now have a reliable grass car parking area for an extra 100 cars which can be used all year round and was installed with minimal grass loss. The additional car park is fully permeable and so not creating any extra water runoff. The car park was also installed at a cost which was much lower cost than a tarmac or similar hardstanding and without any extra drainage.