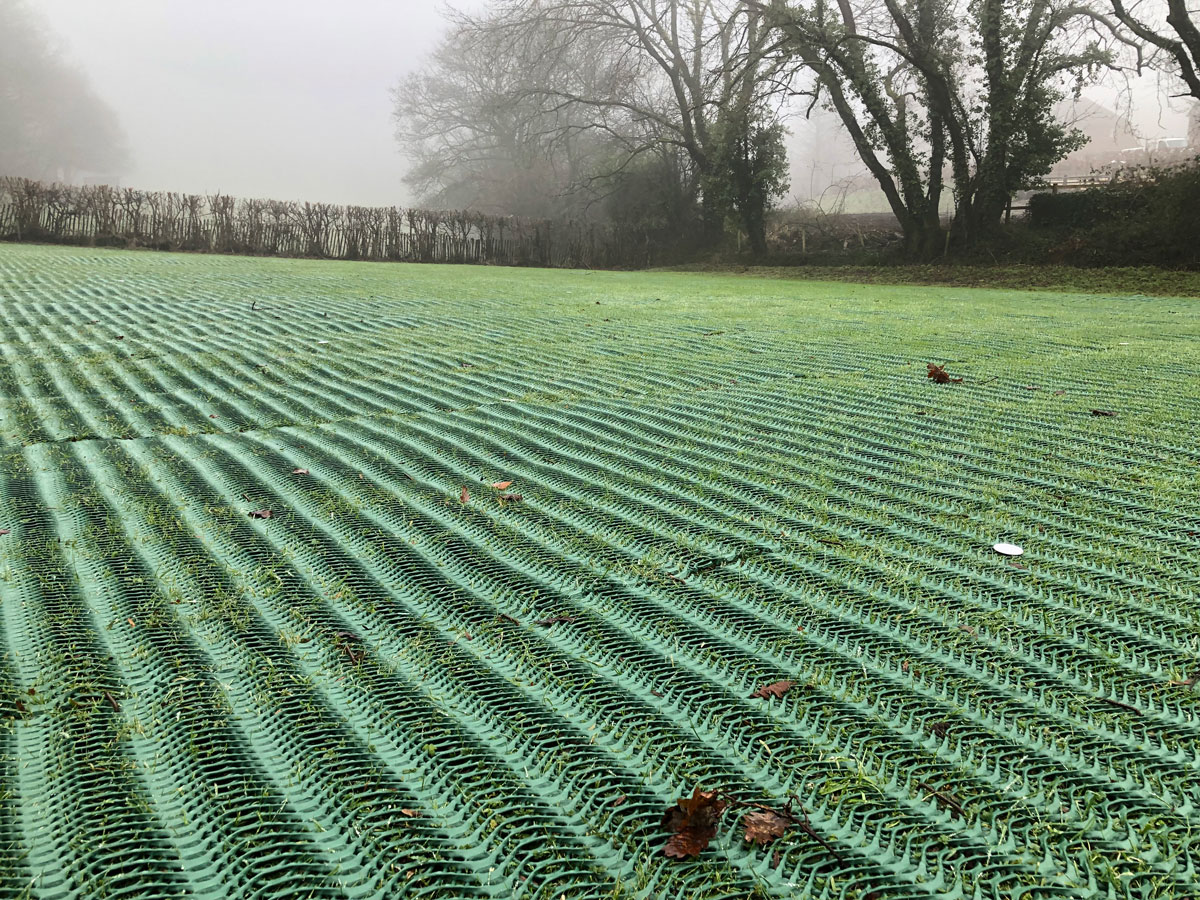 GR14 Overflow Car Park - Dunwood Oaks, Romsey
Driveway Grid Pavers - Case Study
View Grass Reinforcement Mesh Technical Documents
Please note: the images show the mesh immediately after it has been laid, but the grass has not yet grown through. Once the grass grows through, the mesh will be virtually invisible.
Challenge
Sozo Ministries is a thriving expanding Christian Church with its headquarters in Dunwood Oaks. The Church had begun to establish satellite branches and the Ministry wanted to create a feeling of togetherness, so they decided to hold monthly meetings where as many members as possible could attend. However, the existing car park facilities were insufficient, and they determined that they would need 40 new car parking spaces for the meetings. The Ministry selected a grassed field adjacent to the church to be the site of these parking spaces and they needed a low-cost solution that would not require planning permission and would blend in with the local surroundings.
Solution
GR14 grass reinforcement mesh will reinforce existing grass areas against traffic damage from vehicles and pedestrians. It allows prolonged summer and winter use of grass parking areas whilst maintaining the visually aesthetic appeal of the grassy area. Utilizing the existing grassed field, which has a gentle slope and strong, established grass growth, 800m² of GR14 was laid that would create approximately 40 parking spaces. The mesh is pinned down securely forming a sinlge uniform grass mat allowing the grass to naturally grow through and bind with the mesh.
Benefits
The GR14-reinforced field now provides the required extra car parking spaces. GR14 is an economical solution which allowed the client to keep within their available budget. This project did not require planning permission and was installed in only a couple of days by a local contractor following our GR14 installation guide.