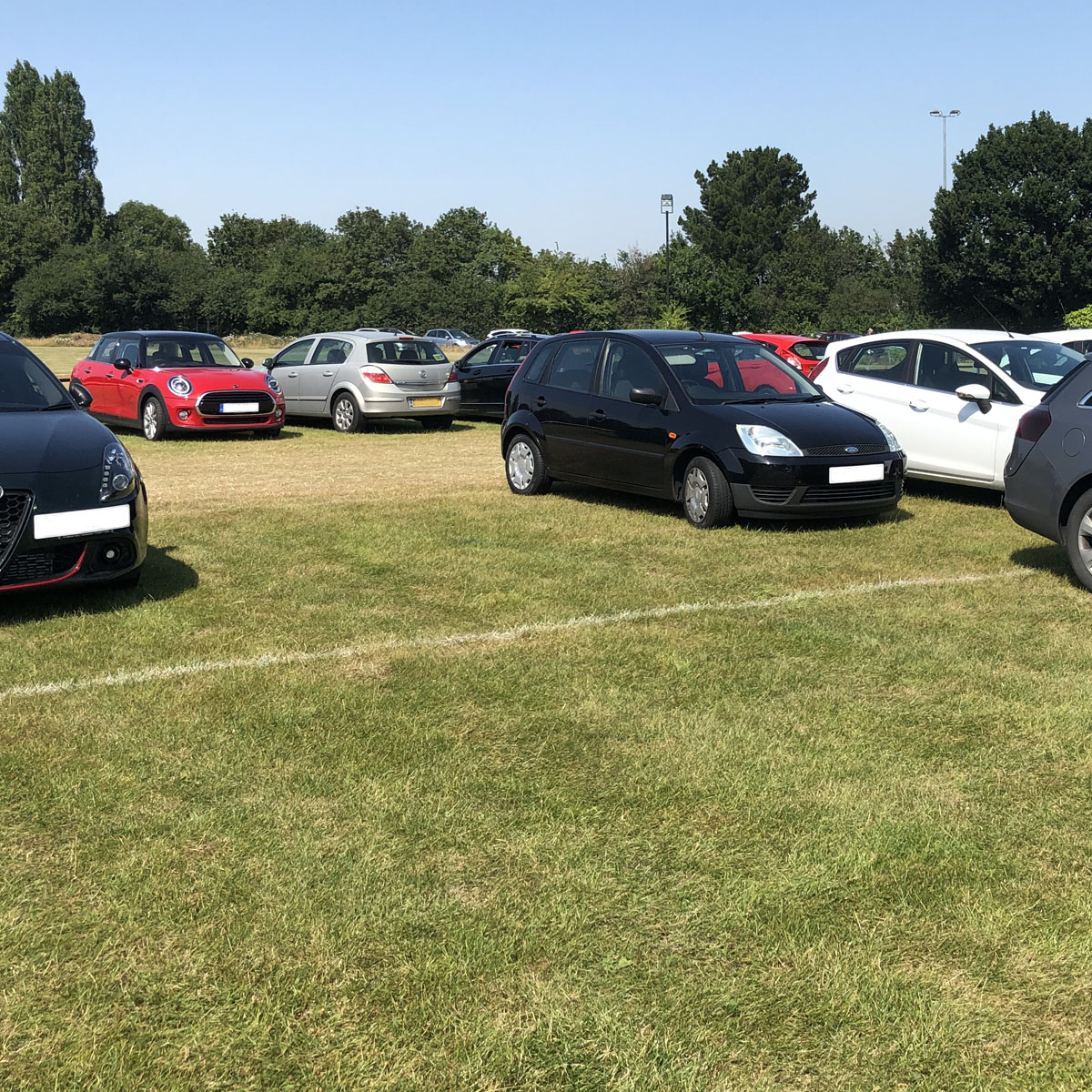 GR14 & PP40 Parking - Essex Police HQ, Chelmsford
Project: 3000m2 Grass Car Park
Client: Essex Police
Location: Essex Police Headquarters Chelmsford
Products: GR14 Grass Reinforcement Mesh & PP40 Grass Permeable Pavers
Issue
Essex Police Headquarters at Chelmsford is not only a busy centre but has expanded to also be the core of police training for Essex. This combination of pressures has put extreme strain on available parking spaces. The HQ buildings are located within an urban setting next to playing fields, some of which are used for sports. Space available to develop hardstanding plus the difficulties regarding planning and flood prevention have led Essex Police to look at a fully permeable solution that would be in keeping with the surroundings that could be used in most weather conditions and would be within budgets.
Solution
The solution required was one that allowed a busy car park to be fitted that still looked like a playing field. A combination of PP40 Permeable Pavers and GR14 Heavy Grass Protection mesh was installed. The PP40 Grass Pavers were placed on the main movement aisles and the GR14 was positioned for the lesser aisles and all the parking spaces including three disabled bays. At the entrance / exit a 6m strip of PP40 Gravel Grid was installed with a sleeping policeman. The entire installation was done over three weeks.
Benefits
The customer now has an overflow car park that they can call upon at throughout the year. Costs were greatly reduced against the anticipated expense of a hardstanding car park and the design got through planning. The car park required no drainage and so the installation was in keeping with SUDS (Sustainable Urban Drainage Systems), with all the water percolating into the natural aquafer and no runoff generated. The combination of the GR14 Grass Reinforcement Mesh, the PP40 Grass Pavers and the PP40 Gravel Grid together gave an enhanced and stronger footprint that enabled the area to withstand the required workloads.