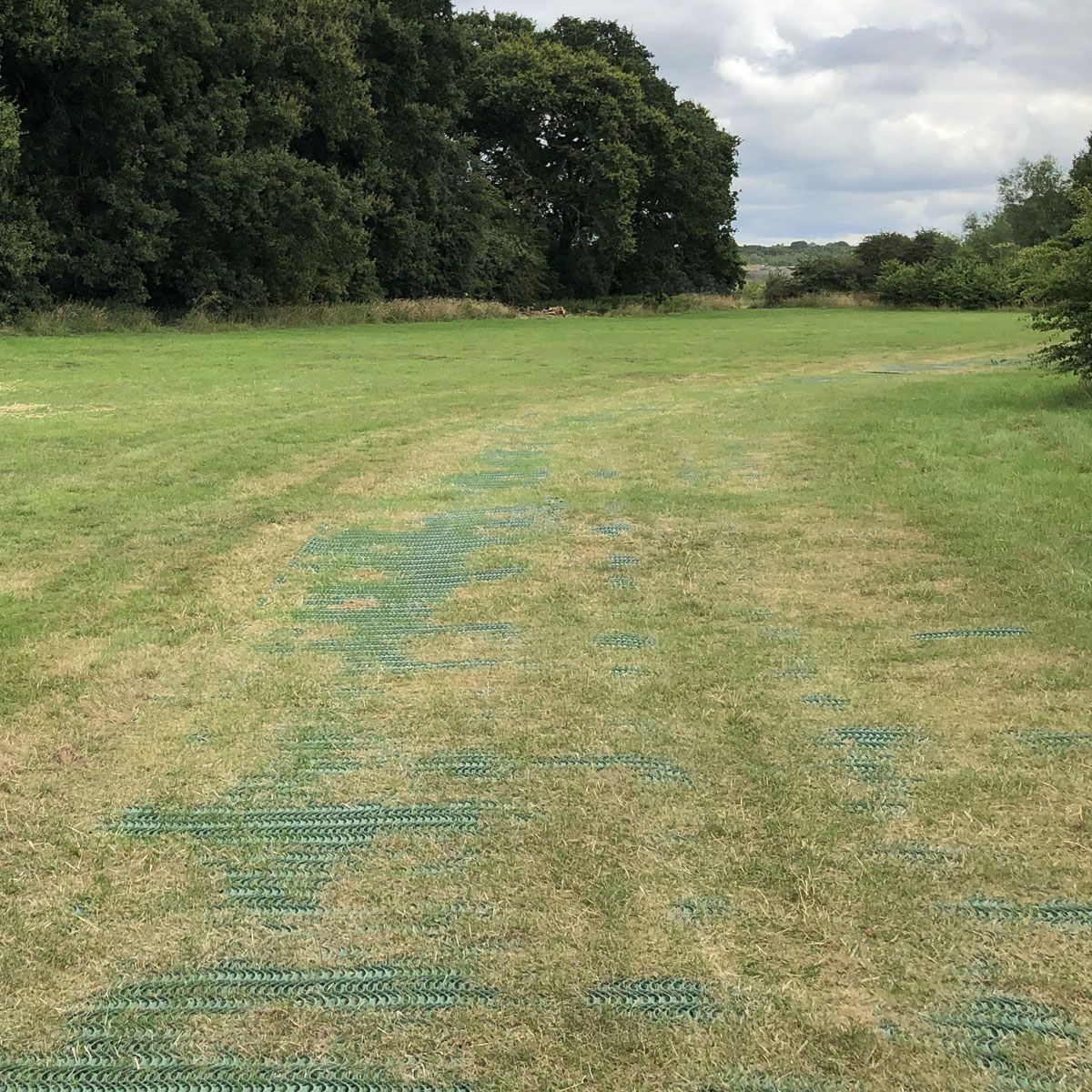 GR14 Access Route - National Forest Timber Festival
GR14 Grass Reinforcement Mesh - Case Study
View Grass Reinforcement Mesh Technical Documents
Project: 4m x 1200m Access Route for Timber Festival
Client: National Forest Company
Location: National Forest
Products: GR14 Grass Reinforcement Mesh
IssueAfter a very successful first Timber Festival in July 2018 the National Forest wanted to cater for a much-enlarged show in July 2019. From the feedback received from 2018, because of the local ground conditions, it was concluded, that if the weather had been inclement, there could have been severe issues for access and exit for vehicles that needed to move around on site. This would have been especially vital for the heavier ones, during setup and breakdown. Also, there could have been issues for foot traffic on the main routes during the festival. Due to the highly sensitive nature of the location, hardstanding of any kind was out of the question, and any solution would need to be strong enough to handle up to 10 tonne trucks and keep the natural grass.
SolutionSuregreen GR14 Heavy Grass Reinforcement Mesh was chosen to solve the problem. The GR14 was installed on top of existing grass tracks and allowed to entangle with the grass over a couple of months before being needed. The 4m x 1200m was installed in a fortnight using a team of three people.
BenefitsThe National Forest now a reliable track that can be used in unsympathetic weather conditions for the Timber Festival for many years to come. Also, now on the same site, more events can be held at other times of the year with degree of confidence. The reinforced track cannot be seen -only grass. The long-term return on the initial cost of the mesh and install is expected to be very favourable.