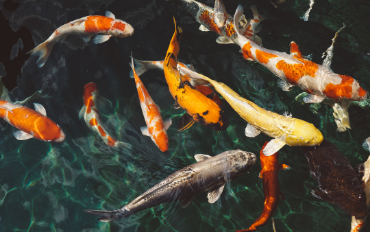 How to Use Welded Wire Panels in Your Garden
Our Welded Wire Panels have proved popular amongst our customers and it's no surprise, as they are versatile, easy to install and galvanised to offer good protection against the elements and rust. Welded Wire Panels are ideal for traditional garden fencing, but they can also be used in other ways in your garden!
Bird Aviaries
Our Small Welded Wire Panels are an excellent choice for outdoor aviaries and bird cages. Available in 3 different mesh hole sizes, these Small Welded Wire Panels are ideal for a wide variety of species. We recommend using our 13mm mesh for smaller birds such as budgies, canaries and finches. For larger birds such as parrots, we recommend using our 25mm mesh. For extra protection, double mesh your aviary using our 6mm mesh on the outer layer, to stop rodents such as rats and mice entering the aviary and causing damage.
➡️ SHOP SMALL WELDED WIRE PANELS
Dog Runs, Kennels and Pens
Safeguard your garden by creating a dog-proof, robust fence using our Galvanised Wire Mesh Panels.
Available in a variety of sizes and thicknesses, we have the fencing solution for dogs of all shapes and sizes at Suregreen! We recommend using our 6 gauge (4.5mm thick) or 10 gauge (3mm thick) wire for larger dog breeds to provide strength and security. For small to medium dog breeds, try using our 12 gauge (2.5mm) wire.
➡️ SHOP GALVANISED WIRE MESH PANELS
Pond Protection
Keep your fish safe from herons by using our PVC-Coated Wire Mesh Panels as a pond cover. Not only are they weather and rust resistant, but they are also green in colour meaning they will blend in with your garden pond and other natural environments. These PVC-Coated Wire Mesh Panels are also ideal for keeping your pond clean from leaves!
➡️ SHOP PVC-COATED WIRE MESH PANELS
Rabbit Runs
Our Welded Wire Panels are ideal for creating animal hutches and rabbit runs. We also sell Rabbit Wire with a hexagonal design, which is ideal for either keeping out wild rabbits or keeping in your pet rabbits! The 31mm (1.2") hexagonal mesh holes are the industry standard rabbit-proof mesh size and with the mesh being slightly thicker than our chicken wire, it can stand up to the task of keeping out wild rabbits.