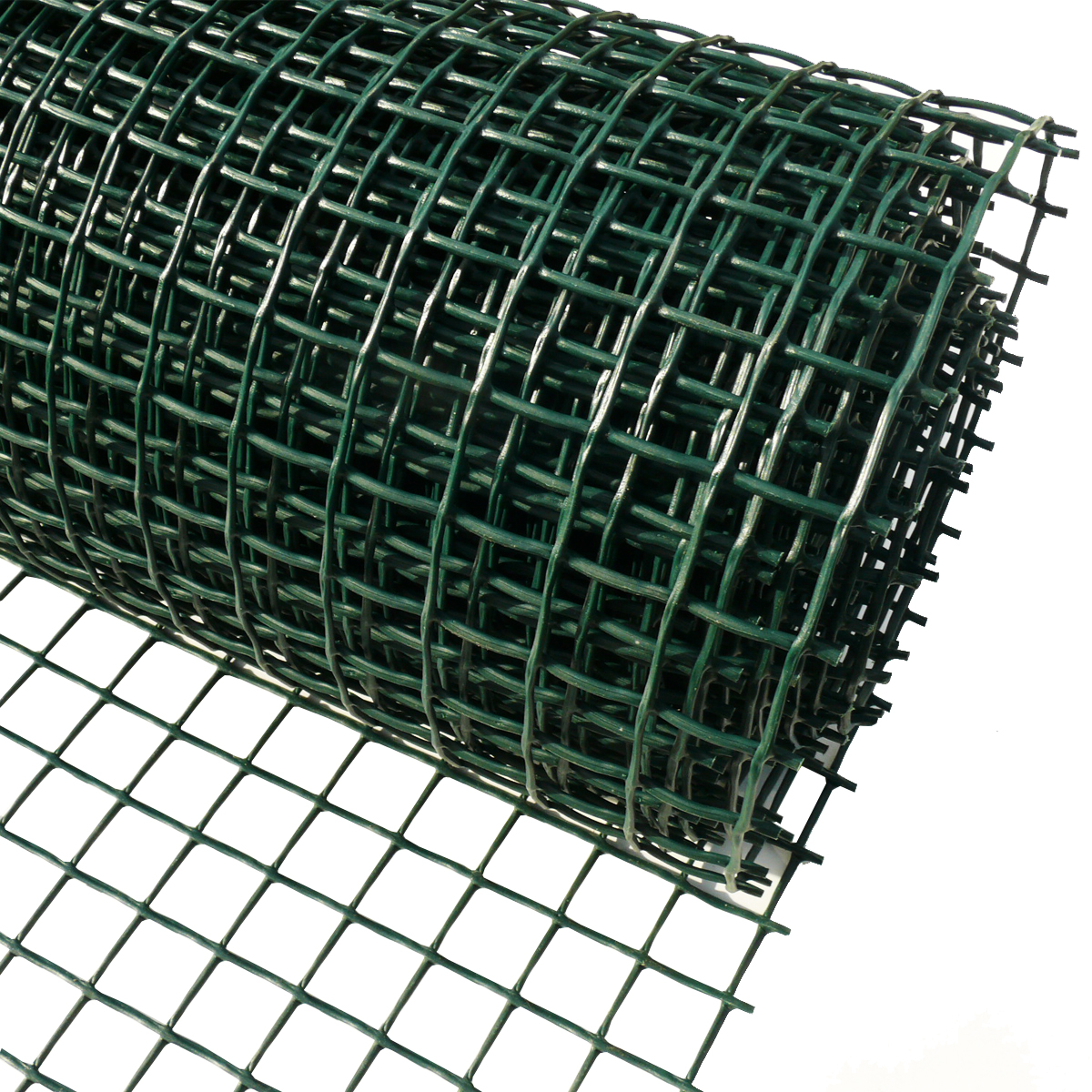 Introduction to Plastic Mesh Fencing
Introduction to Plastic Mesh Fencing
Suregreen plastic mesh fencing is a semi-rigid roll of fencing manufactured from a high-density polyethylene plastic (HDPE). Available in black or green, we supply a range of plastic meshes which are ideal for use in gardening, horticulture and agriculture.
HDPE plastic is a strong material which is resistant to mould, insect attack and rotting. Due to its smooth finish with little to no risk of sharp parts, it makes this plastic fencing safe for use around children or animals – for example, as garden fencing or when constructing pet areas or enclosures.
As it is semi-rigid yet flexible, it can easily be mounted to frames or attached to fencing posts. It's also easy to cut to size using a pair of secateurs or strong scissors, but please take care and wear gloves when doing so.
Our plastic mesh fencing is available in hole sizes of 50mm, 20mm and 5mm. The 50mm and 20mm mesh weigh 280g/m² and the 5mm mesh weighs 520g/m².
Common applications for plastic mesh fencing include:
Perimeter fencing
Pond protection
Garden fences
Dog/pet areas
Tree guards
Tree protection from rabbits
Climbing plant support netting
Seedbed protection
Bird protection