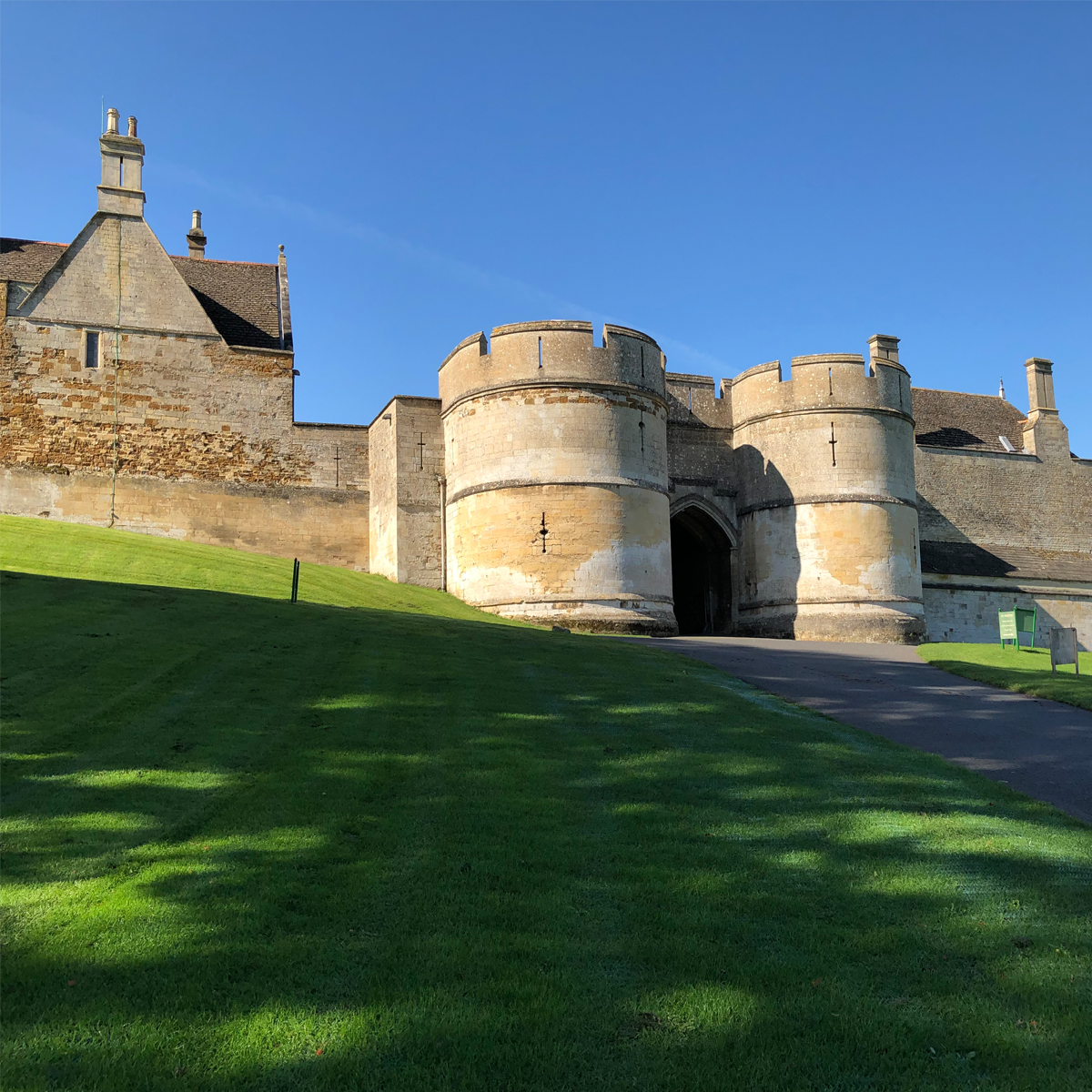 GR14 Car Parking - Rockingham Castle
View Grass Reinforcement Mesh Technical Documents
Project: 4280m2 Overflow Grass Parking
Client: Rockingham Castle
Location: Rockingham Castle
Products: GR14 Grass Reinforcement Mesh
Issue
Rockingham Castle is a large family estate near Market Harborough. The castle and its grounds have been holding annual events throughout the year for many years using large grassed areas within the grounds for parking. The decision was made to increase the number of events and the number of days for each event like Halloween and Christmas, and to look to increase the one-off activities like weddings throughout the year. To be able to action this ambitious plan, parking would be needed to accommodate the increased number of cars, however, it also needed to be accessible throughout the cooler wetter months when required. Finally, it was considered very important the grass was kept at all costs.
Solution
Looking at many options and designs from various manufacturers Rockingham Castle chose Suregreen's GR14 Grass Reinforcement Mesh as the solution. GR14 was easily installed by the in-house maintenance team, kept all the grass healthy and growing, and costs have been kept within the required budget.
Benefits
Rockingham Castle now has a reliable grass car parking area which can be used to allow their expansion plan to come to fruition. The area covered by the GR14 Grass Reinforcement Mesh will provide at least 200 extra car parking spaces with no loss of grass. The castle kept the beautiful vistas it was blessed with, incurred no planning costs and can look to a brighter future.