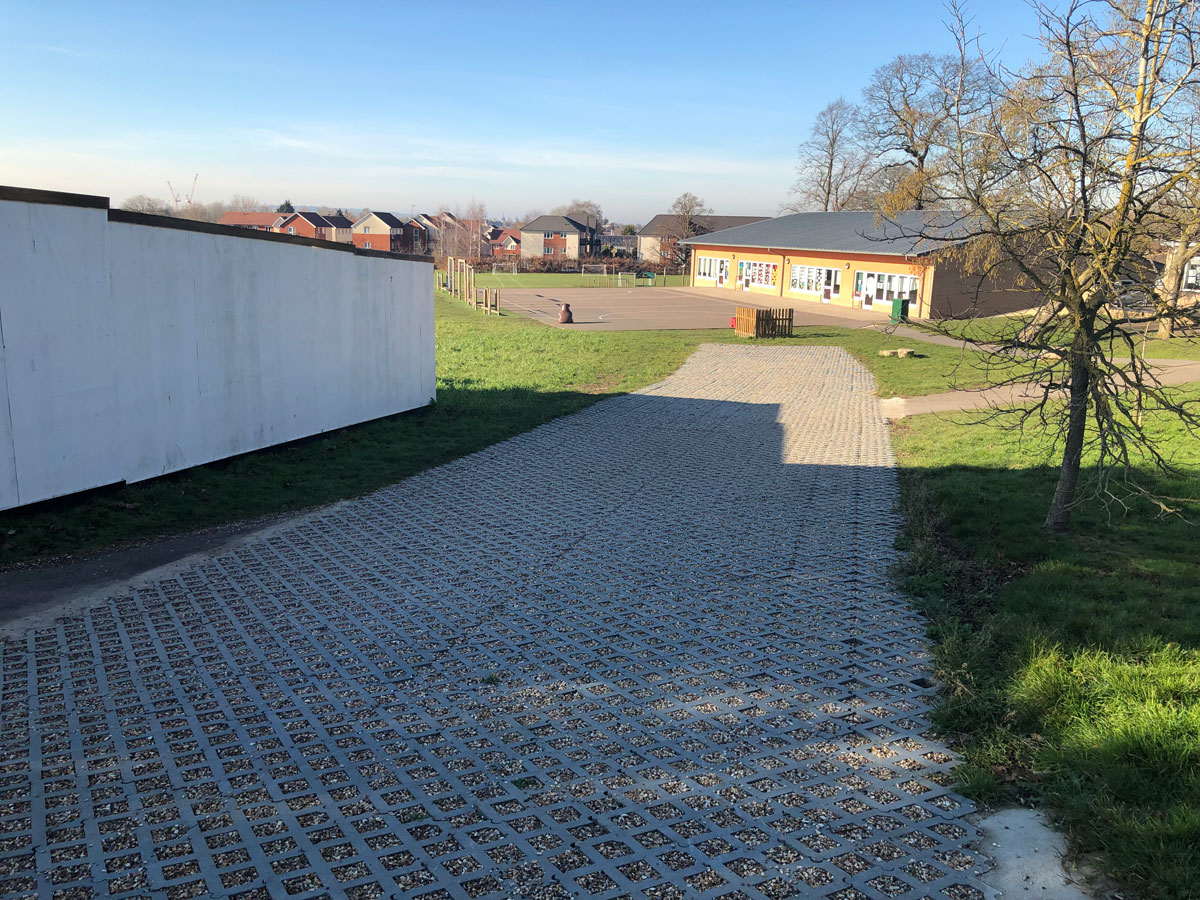 Truckgrid-Max Fire Access Route - Temple Cowley, Oxford
Fire Engine Access - Case Study
View Truckgrid Max Technical Documents
Challenge
Due to construction work which was taking place directly next to St. Christopher's CE Primary School, it became necessary to redirect a fire access route that would allow entry to the back of the school in the case of a fire. They wanted a ground reinforcement product that would be fully compliant with the latest drainage regulations (SuDS), meaning it would be fully permeable, but which would still be able to withstand the weight of moving fire engines. This permeable paver solution also needed to be hard-working and functioning in all weather conditions.
Solution
The client chose Truckgrid-Max with a gravel finish for their fire access road. Manufactured from 100% recycled plastics, Truckgrid-Max porous pavers are designed to be a direct replacement for concrete permeable paving and negate the heavy loads and dynamic forces imposed by heavyweight vehicles such as emergency vehicles.
The entire installation was completed over several days. Following our installation guidelines, a robust and hardworking surface was generated that would cope with the loadings imposed by fire engines.
Benefits
The school now has a fire access route that they can rely on if needed. The route is fully permeable, meaning it will not add to water runoff and so no extra drainage was required. This also meant that no additional drainage costs were incurred. Their new fire access route can be used safely by the pupils of the school in most weather conditions.