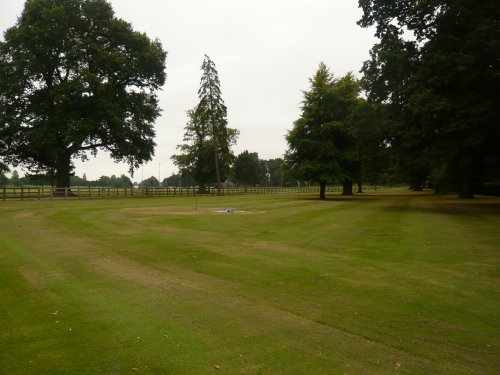 GR14 Overflow Car Park - Shropshire
Plastic Grid Pavers - Case Study
View Grass Reinforcement Mesh Technical Documents
Challenge
The National Sports Centre at Lilleshall is one the UK's foremost training centres for Britain's leading sportsmen and women, as well as catering for many prestigious conferences throughout the year.
The centre has become increasingly busy over the last few years, putting an ever-growing demand on the available car parking spaces. The centre is set in many acres of protected grassland, so planning for hard-standing car parking spaces was likely to be difficult at best.
The client wanted a grass car parking solution that maintained a grass cover so it would blend in with the surrounding countryside.
Solution
The solution proposed to meet the demands of the client was GR14 grass reinforcement mesh and a specially selected support mesh underneath. A grass field was selected that was suitable regarding access, location and drainage. Both products were laid at the same time directly onto the existing grass and pinned to the ground, and the entire installation was completed over several days.
Benefits
The customer now has an overflow car park that they can call upon at peak times. The grass reinforcement mesh was installed at a fraction of the cost and disturbance of installing hardstanding car parking. No extra drainage was needed and the installation was in keeping with SuDS (Sustainable Urban Drainage Systems), with all the water percolating into the natural aquifer and no runoff.
The combination of the GR14 grass reinforcement mesh and the special support mesh together gave an enhanced, stronger footprint which enabled the area to withstand the required workloads. The meshes spread the weight of vehicles and other traffic and protect the grass roots. This effectively limits grass wear and rutting, reducing the effects of a muddy car park.