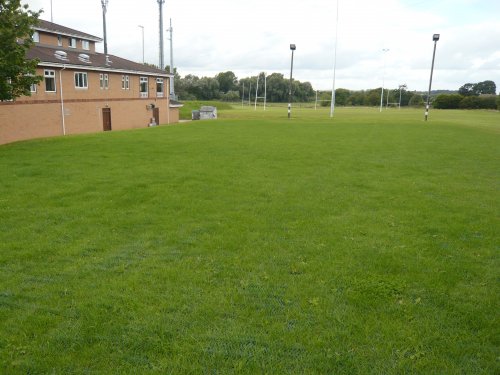 GR14 Overflow Car Park - Great Budworth
Grass Car Park Reinforcement - Case Study
View Grass Reinforcement Mesh Technical Documents
Challenge
Sandal Rugby Club needed some extra overflow car parking for weekend use throughout the winter season. The installation of hard-standing and extra drainage would have required planning permission from the local council, also adding undue time and cost to the project. The rugby club wanted to keep the grass so that it would fit in with the surrounding rugby pitches. They also wanted to keep the costs to a workable level, but still required a product that would do the job.
Solution
GR14 grass reinforcement mesh was the solution to the client's needs. The mesh was installed over a weekend by the club members onto the existing grass. The grass was then left for several weeks to entangle with the mesh and become bonded with it to give a fully draining, cost-effective car park. This was ideal for overflow parking and visitors to Sandal Rugby Club.
Benefits
Sandal Rugby Club now has the extra car parking area which can be used all year round at times of peak demand and in most weather conditions. The mesh has now almost disappeared into the grass, so the dual objectives of keeping the grass cover and the costs to a minimum became reality. Once the grass has fully regrown, the mesh will become virtually invisible. The GR14 grass reinforcement mesh creates no extra runoff water, allowing all rainfall to percolate naturally into the water table.