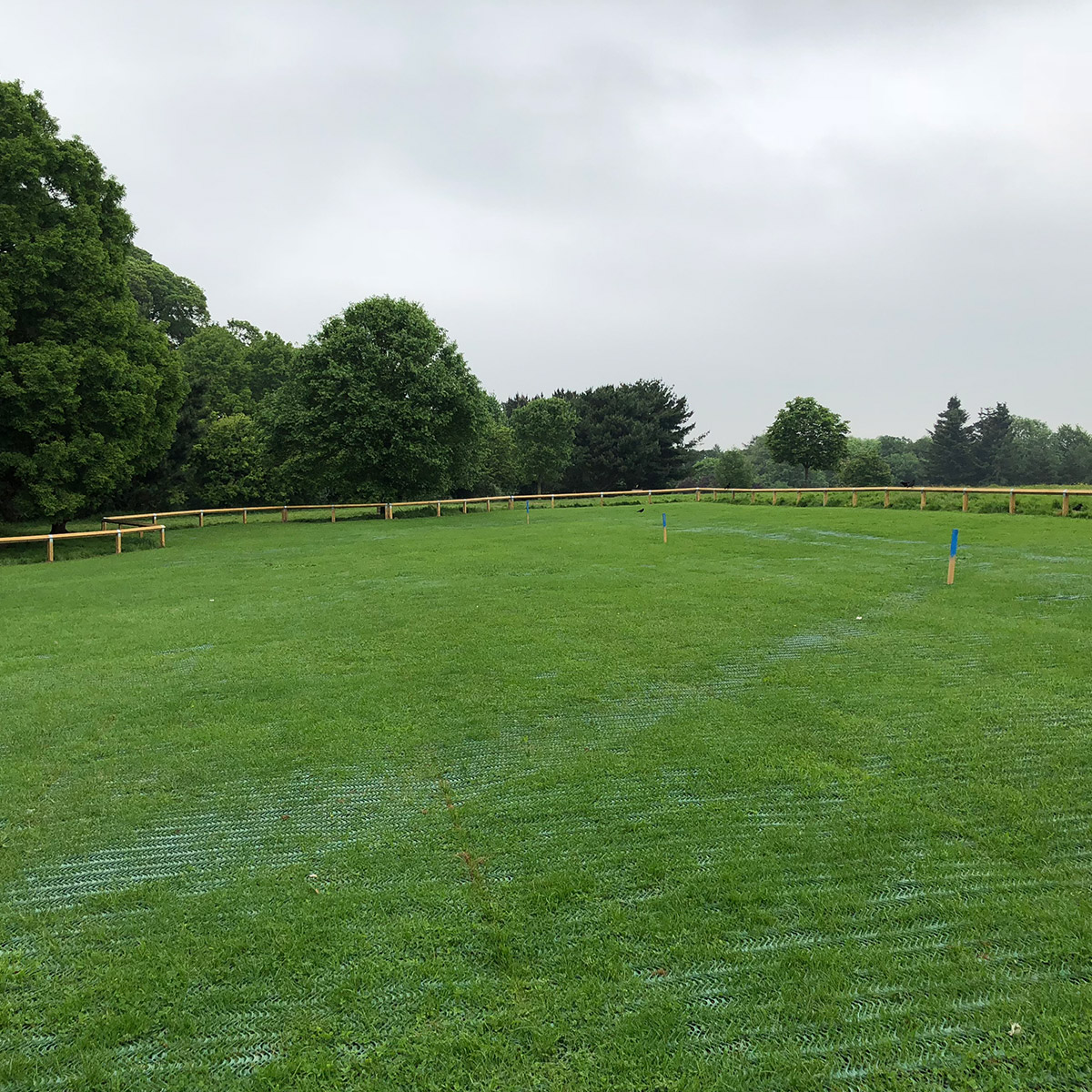 GR14 Overflow Car Park - Oldbury Court, Bristol
Suregreen GR14 - Case Study
View Grass Reinforcement Mesh Technical documents
Challenge
Oldbury Court Park is an oasis of green in an urban area. The area is very popular with local residents and attracts visitors from a wide area of Bristol all year round. The park boasts fishing by the river Frome, two football pitches, a cricket pitch and children play areas.
The existing hardstanding car park could not cope with the visitor numbers and the surrounding areas often became clogged up with parked cars. An area of grass was given up to allow parking on, but it was unable to be used during the winter and wet periods. More hardstanding car parking was out of the question as this would have taken away grass and play areas.
The client wanted a solution that would maintain a grass cover to prevent it from being out of place in the surrounding countryside. They also wanted a grass car park that could be used all year round.
Solution
The solution was to use GR14 Grass Reinforcement Mesh. A grass field was selected that was suitable regarding access, location and drainage and the GR14 mesh was directly laid onto the existing grass and pinned to the ground. The entire installation was completed by a Suregreen-approved contractor and took two days. Once the grass regrows fully, the mesh will become virtually invisible.
Benefits
The customer now has a reinforced grass overflow car park that they can use as needed during peak times. The grass reinforcement mesh was installed at a fraction of the cost compared to installing hardstanding car parking and caused minimal disturbance.
The GR14 grass reinforcement mesh gave an enhanced and stronger footprint that enabled the area to withstand the required workloads.
No extra drainage was needed and the installation complied with SuDS (Sustainable Urban Drainage Systems), with all the water percolating into the natural aquifer with no run-off.