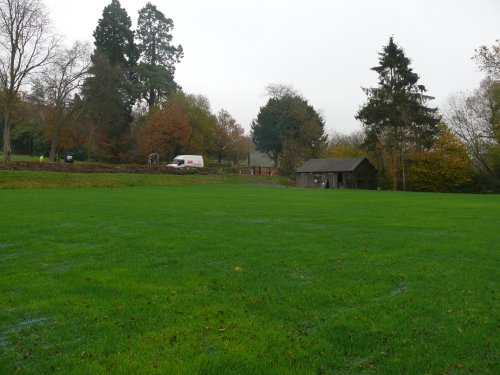 GR14 Access Route - Royal Tunbridge Wells
Grass Protection Mesh - Case Study
View Grass Reinforcement Mesh Technical Documents
Challenge
Integra Property Management Group had been tasked to construct a large and robust grassed area to hold marketing events including a Christmas-themed village.
Solomons Estate in Kent is within an SSSI protected area, and a solution was required to negate the intensive pedestrian trafficking that would put a strain on the grass.
The client wanted to create a reinforced natural grassed area that required no or little disturbance and that would be in keeping with the natural beauty of the estate.
Solution
An area within the estate was levelled off, drainage was installed and the soil consolidated. GR14 grass reinforcement mesh was then laid on top of the prepared soil and seeded.
The GR14 grass mesh was chosen so that the heavily pedestrianised areas would have structure and protection from the concentrated periods of foot traffic. The plastic mesh protects the grass root structure and stops the over-compaction of the soils.
When not in use, the area can be mown as normal and will have the appearance like the other high-standard, well-kept lawns within the Solomons Estate. The mesh was installed in less than two weeks.