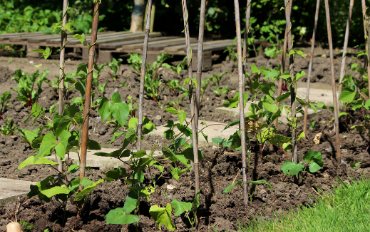 Prepare your vegetable garden for spring with Suregreen!
Spring has sprung, meaning it's time to start talking vegetable patches. Luckily, the Suregreen team have been busy collating their top tips to help you out, along with a handy vegetable planting calendar so you know when to sow, plant and harvest!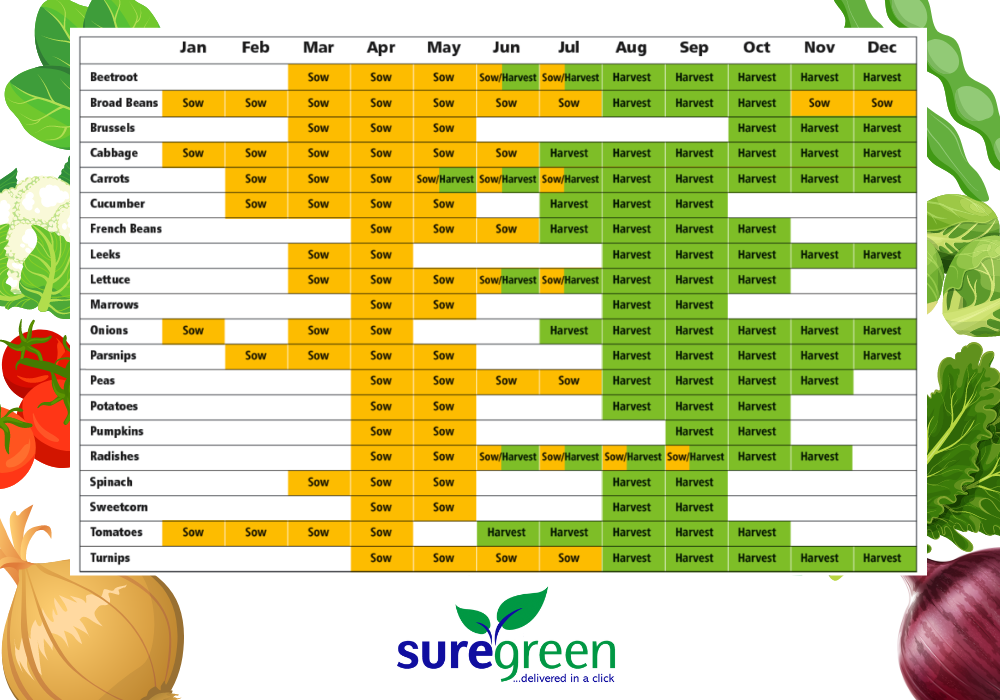 1. Build a Bamboo Trellis
Use our bamboo canes to build a naturally robust trellis for supporting climbing plants such as runner beans and peas.
Bamboo is an eco-friendly alternative, being one of the fastest growing plants in the world.
2. Create a Raised Vegetable Bed
Use our timber sleepers, screws and brackets to create raised vegetable beds, in order to encourage plant growth, protect your plants from pests and keep fertiliser and grass separated. For low maintenance gardening, add weed control fabric to suppress weed and Rhizome growth.
3. Add a Grid Planter System
Divide your raised bed into sections using our timber sleepers to maximise your crop output. The more depth in your raised bed, the more room for roots to grow! Grid systems are an excellent method if you're using different soils for different plants.
4. Use Additional Support Aids
Give your vegetables extra support and encourage growth using our support mesh. Ideal for beans, peas, tomatoes, cucumbers and more!
5. Print a Vegetable Planting Calendar
Whether you're an avid gardener or just starting out, our free, downloadable vegetable planting calendar will tell you when to sow indoors, sow outdoors, plant out and harvest each of your crops. You can even print the calendar out to hang inside your shed!