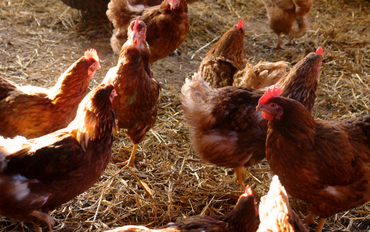 TIPS: Looking After Poultry During The Bird Flu Outbreak
Bird flu is rife at the moment across Essex, Suffolk and Norfolk and it has just been announced by BBC News that poultry will need to be kept indoors from Wednesday 12 October 2022.
This includes - but is not limited to - chickens, ducks, geese, turkeys, guinea fowl and pheasants which are kept for commercial use or as pets.
It is the UK's largest outbreak of Bird Flu detected in captive birds in the past year. The Department for Environment, Food and Rural Affairs (DEFRA) has said that all birdkeepers will be legally required to keep their flocks indoors to help protect them. It is also paramount to follow stringent biosecurity measures to help protect flocks from Bird Flu, regardless of type or size.
If you need assistance to keep your birds contained and enclosed, Suregreen stocks a wide selection of Chicken Wire products (PVC coated and Galvanised), Wire Panels, Wooden Fence Posts, Steel Fencing Pins and everything you need to create a Chicken Run to protect your chickens from Bird Flu this autumn and winter.
Tips to protect your birds from Bird Flu:
Change into clean footwear before tending to your birds.

Store feed and bedding undercover.

Control rodents and clean up spilled feed.

Regularly clean and disinfect hard surfaces with a government-approved disinfectant.

Maintain your birds' housing to keep water and wild birds out.

Discourage wild birds from the area you keep your birds.

If your birds look unwell or you are worried about their welfare, please call your vet immediately.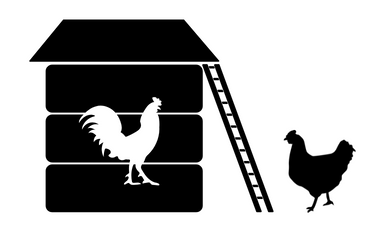 How to spot Avian Influenza:
The sudden and rapid increase in the number of birds found dead

Several birds affected in the same shed or air space

Bird with a swollen head or closed and excessively watery eyes

Lethargy, depression and unresponsiveness in your poultry

Incoordination, loss of balance, head and body tremoring

Drooping of the wings and/or dragging of the legs

Swelling and blue discolouration of comb and wattles

Haemorrhages on the shanks of the legs and under the skin of the neck

Loss of appetite or marked decrease in feed consumption and sudden increase or decrease in water consumption

Respiratory distress such as gaping (mouth breathing), nasal snicking (coughing sound), sneezing, gurgling or rattling

Fever or noticeable increase in body temperature

Discoloured or loose watery droppings

Marked reduction in egg production

Please check the government website for the latest information and up-to-date guidance on Avian Influenza.