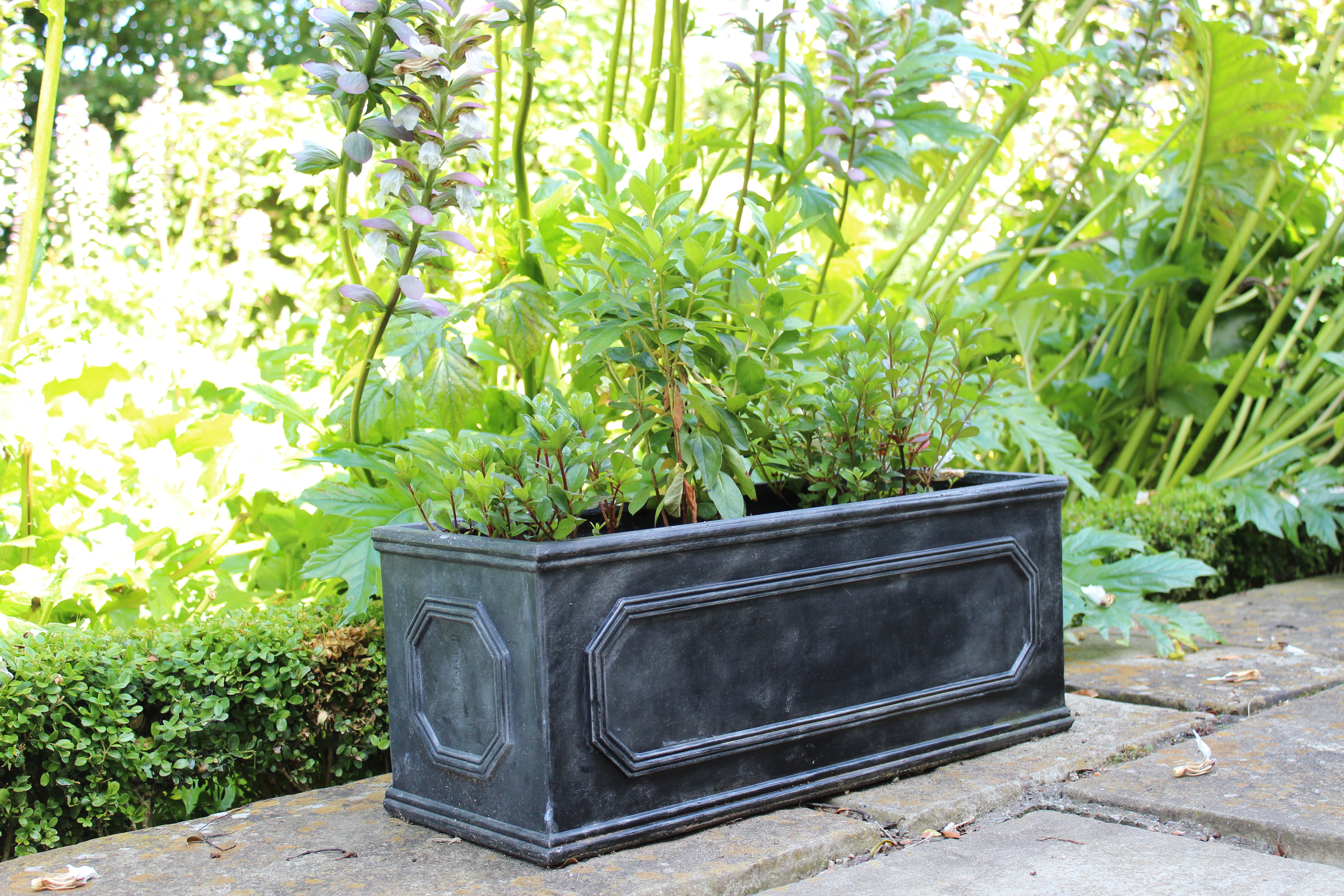 Introduction to Faux Lead Garden Planters
General introduction
Our beautiful lead-effect garden planters are manufactured from fibreclay and finished with a faux lead effect. Available in a wide range of designs, shapes and sizes, these planters can be used to create a key feature on their own or as part of a set.
The unique manufacturing process of these hard-wearing fibreclay garden planters produces a frost-resistant and UV-stabilised garden planter that looks like an authentic lead garden planter box. This means they are perfect for outdoor use, but can also be used indoors.
 Fibreclay garden pots are lighter than their lead equivalents but heavier than fibreglass alternatives, all while ensuring they are still portable. They are manufactured with thicker walls, bases and a heavier weight than many cheaper alternatives on the market to ensure high quality.
Applications
As a key feature in gardens or landscapes
Patios and porches
Container gardening
Entrances and foyers to meeting areas
Outside pubs, shops or retail areas
Rest areas at local attractions – zoos, walled gardens and more
Our garden pots are available in a wide variety of sizes, meaning this can be as small or as big of a feature for your application.
Designs available
Our garden planters are available in four different shapes – squares, troughs, round and tall square planters. We have two designs available:
Chelsea – a simple yet attractive beading design on the pot's external sides
Lion Head – featuring this same beading design but with a lion head design in the centre
Weather-resistant
Our faux lead planters are made from fibreclay, a strong material which can withstand very hot and cold temperatures. This means it will last through both extremes of British weather – the hot summer heatwaves and cold winter snow.
Frostproof
When exposed to frost, our planters will not become damaged or discoloured. They have been treated to withstand very cold temperatures.
Hand-finished
All of our faux lead planters are made by hand, giving them a rustic and authentic look. This intense human interaction throughout the manufacturing process means that quality control and in-depth checks are carried out on each individual planter.
Pre-drilled drainage holes
Each faux lead garden pot has at least one drainage hole in the base. This allows excess water to drain away without risking the plants inside. If you plan to use these planters indoors, the drainage hole can be easily blocked.